The Crested Butte ranch history of Wilder on the Taylor resonates as magnificently as the Rocky Mountains wherein it resides. Embraced by expansive surroundings of open grassland, aspen groves and dense forests, Wilder Colorado ranch land offers its owners the chance to create a heritage for their families that will last for generations.
Dating back to 1898 by a patent filed for homestead by James E. Stevens as an act of Congress. Later the ranch was owned and operated by the Roper and Redden families. This Colorado ranch, formerly known as the Elsinore Cattle Company Ranch and the Wapiti Ranch, has been home to ranch operations since 1910. Wilder on the Taylor seeks to be a direct link to the legacy and pioneering spirit of the brave settlers in Colorado, where beauty and heritage have combined to make history.
Magnificently set against an unmatched Western backdrop, Wilder's entrance is a path of towering canyon walls accented by sharply sheared, bronze rock that follows the sparkling Taylor River. At the heart of Wilder is its enduring hay and cattle ranch whose operations have been in place for nearly a century, and continue to this day. Upon entrance, Wilder on the Taylor greets you with a meadow of golden colors that warm your skin and soul. The sweet scent of the Colorado breeze comes in as a cool, clean movement across the grass. There is a feeling of peace and adventure here, an overtaking of your senses and emotions.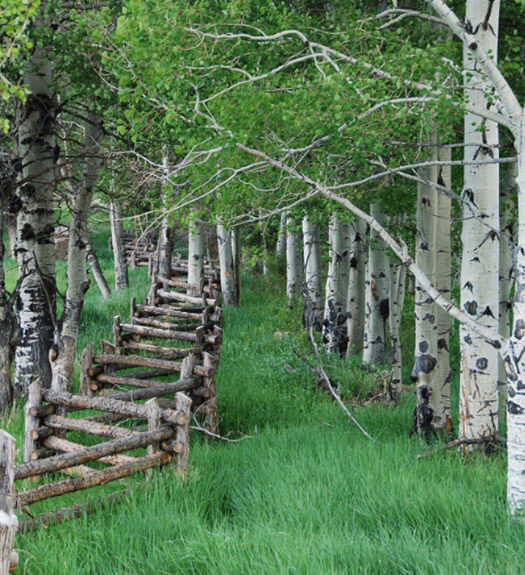 Wilder on the Taylor is unique in that it is centrally located in the heart of the Gunnison National Forest. Property owners can take advantage of a network of trails that encompass 96,000 acres in the Spring Creek area. Each horseback outing will be a new and personal experience.
EXPERIENCE WILDER ON THE TAYLOR