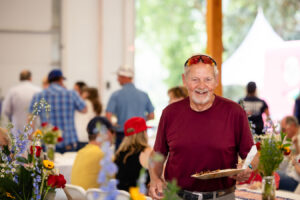 The first anniversary of the Taylor Canyon Fire Station was recognized with an All American Celebration on July 3 from 12-4 p.m. More than 325 people were in attendance to recognize the contributions of the station's volunteer firefighters and to enjoy savory barbecue and side dishes by 5B's Barbecue, Third Bowl ice cream served by Spenny's Ice Cream Cart, and beverages by Irwin Brewing Co. and Big B's Delicious Orchards.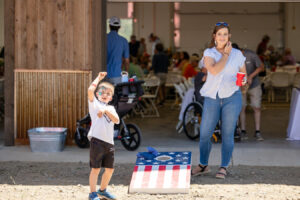 Music by Sunny Downpour, lawn games, face painting and a festively decorated fire station set the stage for conversation, good times and a successful raffle that helped raise more than $25,000 for new fire and safety equipment. Those who could not attend but still want to contribute can do so at taylorcanyonfirestation.org/donate. The event was coordinated by Elena Marquez of Elena Clare Hospitality, who provides chef and concierge services at Wilder on the Taylor.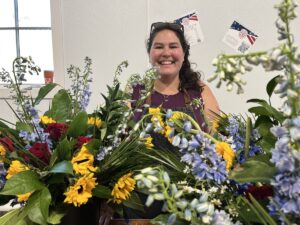 The Taylor Canyon Fire Station was made possible by the donations of many individuals and businesses and is located on County Road 742 between Jack's Cabin Cutoff and the turnoff to Spring Creek Reservoir on land owned by Wilder on the Taylor. A big thank you to the station's volunteer firefighters: Mark Anderson, Mark Krause, Don Sabrowski, Chuck Vadar and David Wingo.