Crested Butte Celebrates Two Major Projects:
Adaptive Sports Center's New Building and Center for the Arts' Expansion
In tandem with July Fourth festivities, Crested Butte applauded two major milestones on July 1 and 2. Ribbon cuttings and tours took place at Adaptive Sports Center's new Kelsey Wright Building at the ski area base of Crested Butte Mountain Resort and The Center for the Arts Crested Butte's large new addition in town.
Wilder on the Taylor is proud to support these two important local organizations, with Wilder twice serving as a venue for The Center's popular Tour de Forks dining series and providing opportunities to experience the ranch for fishing and dinner as a silent auction item for Adaptive Sports Center's gala, which is held in tandem with its Crested Butte Open golf tournament. The silent auction experience provided by Wilder has raised $30,000 over the past 5 years.
Adaptive Sports Center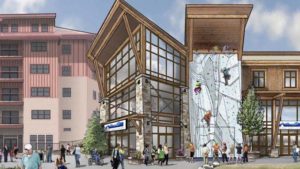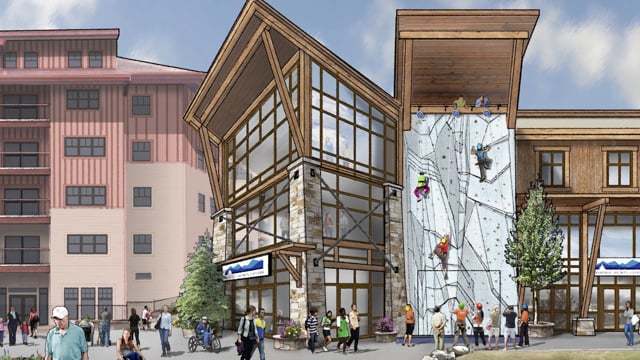 The Kelsey Wright Building will serve as the nonprofit's headquarters and base of operations for all manner of Adaptive Sports Center recreational and rehabilitative adventures. The new four-story, 25,000-square-foot facility doubles the capacity for participants and features a participant assessment space, equipment modification and fit-up area, indoor climbing wall, offices, meeting and classroom areas, and a participant lodge with living, dining and kitchen areas. There also are ski lockers for the public to rent, which is an important source of program funding for Adaptive Sports Center.
Construction of the facility was funded entirely with donations and grants, and the $14 million campaign covered the turnkey cost from land acquisition to construction and equipment. ASC's mission is to enhance the quality of life of people with disabilities through exceptional outdoor adventure activities year-round. The new facility is named in memory of Kelsey Wright, one of the Adaptive Sports Center's first and longest attending participants.
The Center for the Arts Crested Butte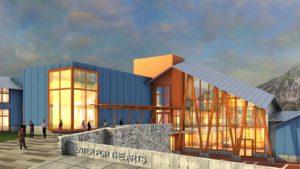 Even though the grand opening ceremony has been delayed until later this year, a ribbon-cutting was held and tours conducted of the spacious new addition at The Center for the Arts Crested Butte. The public caught a glimpse of a beautiful new auditorium with flexible seating and a balcony, classroom and rehearsal rooms, art studios, a visual arts gallery, multipurpose meeting spaces, and a multi-story, light-filled lobby. Future phases of the project will include a renovation of the existing building and building of a new outdoor stage for hosting Alpenglow concerts that are community favorites on summer Monday nights and more.
The $18 million project also will allow a variety of arts-related organizations to be housed in the facility or to utilize the new amenities.
Wilder on the Taylor congratulates Adaptive Sports Center and The Center for the Arts for these amazing accomplishments!