Wilder on the Taylor is unique in that it is centrally located in the heart of the Gunnison National Forest surrounded by two million acres of Federal Forest. Developed as a Colorado ranch community, Wilder on the Taylor is a perfect example of responsible preservation of the tradition and values of the Western Ranching culture. Most of the existing land is protected from future development, a remarkable gift to future generations to enjoy the real story of this important way of American life. Since its beginnings, Wilder has taken an active role in paying careful attention to preserving this unspoiled natural landscape and the surrounding rugged wilderness. Most recently, this commitment to preservation involves mitigating the spread of the mountain pine beetle.
Wilder on the Taylor is proud to partner with the National Forest Foundation (NFF), Colorado State Forest Service (CSFS), and the USDA Forest Service (USFS) to implement the Wilder-Highlands Mountain Pine Beetle (MPB) Response Project. The Project is a holistic, landscape-scale, cooperative forest management project on National Forest System and private lands in Gunnison County, Colorado. The objective is to mitigate an outbreak of the MPB on dead, dying, and susceptible lodgepole pine stands located in the wildland-urban interface.
The forestry conservation project is set to commence on June 10 and will be completed by July 3. Activities will include sanitation, removal and long-term preventive treatments on nearly 100 acres of private and National Forest System lands. Equipment and tools utilized will include traditional and mechanized logging equipment, as well as helicopter logging systems.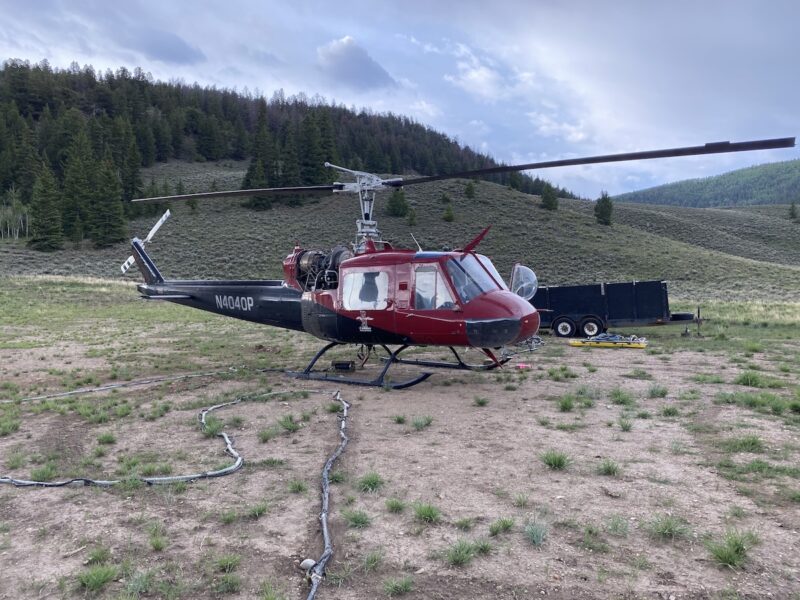 Wilder is dedicated to preserving, protecting and perpetuating the traditions of western Colorado, and part of that is being a good steward of the forests on the ranch and adjoining Gunnison National Forest. We appreciate our community being part of this partnership to help stop the spread of bark beetles and to mitigate forest fire risk in Gunnison County.
Sam Pankratz, Supervisory Forester, Colorado State Forest Service states, "I am extremely impressed at the rapid collaborative effort that has taken place over the past few months aimed at reducing potential impacts from Mountain Pine Beetle in the Taylor River and Taylor Park areas. Although mountain pine beetles, in small populations, are an important native beetle to our western forests, we are committed to keep them in check so we continue reaching our goals of managing for diverse, healthy and resilient forests in the future."
Click to read the full article posted by Crested Butte News:
Forest Service Begins Pine Beetle Response Project Up Taylor Canyon
Wilder on the Taylor is an extraordinary jewel set in the stunning beauty of Colorado amidst the unspoiled natural landscape of glorious mountains and valleys and the thrilling variety of wildlife in the surrounding rugged wilderness. Whether it's casting a line in crystal-clear waters teeming with trout or making family memories relaxing around a crackling bonfire, this is a place where people truly savor the best of Colorado and mountain living. Wilder is committed to preserving this jewel for generations to come.