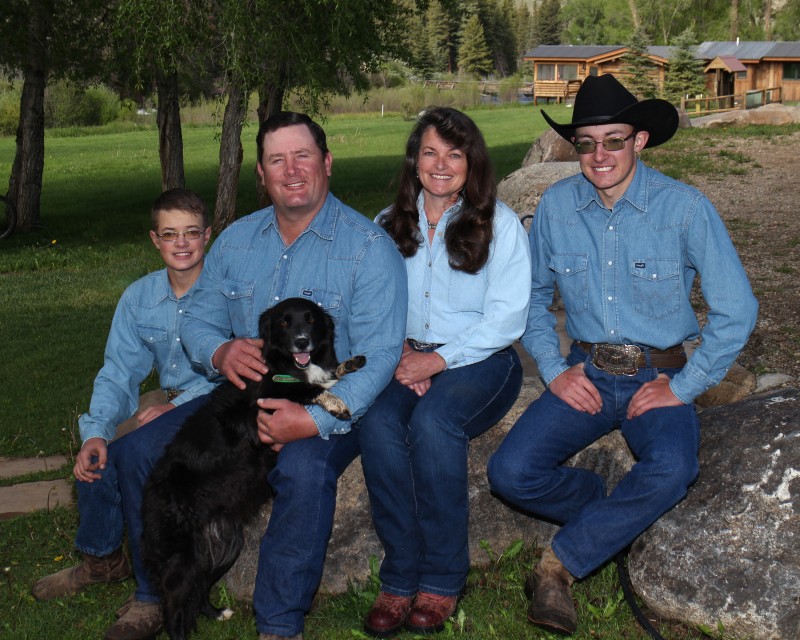 Calling Wilder on the Taylor's 2,100 acre ranch home since 1995, Don and Shelley Sabrowski have been dedicated to raising their family and to protecting and preserving the land. They have carried on the historic cattle and hay operations that have been the center point of the Taylor canyon for over 110 years.
Continuing the legacy of ranch life, their sons, Calvin and Clay are the boots on the ground of day-to-day operations at Wilder and actively participate in local and national livestock competitions. Most recently, Clay won Colorado State Junior Angus Showmanship and Calvin showed his heifer, Chevelle, winning the title of Colorado State Reserve Grand Senior Showmanship which qualifies him to show in showmanship at the Angus Junior National competition in Tulsa.
The Wilder on the Taylor family is honored and proud to celebrate Sabrowski's 20 years on the ranch.
Many Thanks To Don, Shelly, Calvin, Clay & Molly
Click for more information on Crested Butte land for sale and be sure to check out our recently available riverfront home.