Spring Newsletter From Wilder on the Taylor River
Wilder's Magnificent Value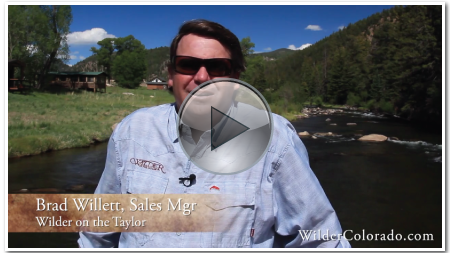 Wilder on the Taylor offers value beyond measure for outdoor activities and a restful lifestyle. Whether you are hunting, fly fishing the pristine Taylor river, creeks and ponds or on horseback through the meadows or back country, it is all here for you to explore. Watch this video here.
---
Founder's Offering SOLD OUT!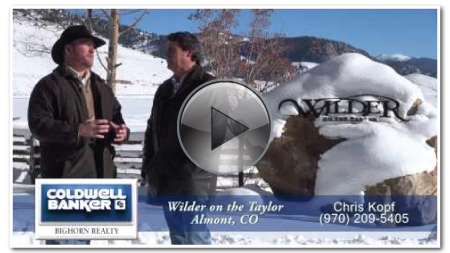 Wilder's real estate sales were not in hibernation this Winter. We are excited to announce that we have successfully completed our Founder's Offering and are eager to release the details of our next ownership offering. It is fun to see new residents of Wilder come from all over the country and experience what Wilder has to offer all year long. New owners have experienced the Wilder Winter Experience (WWE) with ice fishing, snow skiing and relaxing in the Cottonwood cabin and their personal homes as the snow piled up this winter.
To see what Wilder has to offer, watch our overview video here.
---
Winter Activities at Wilder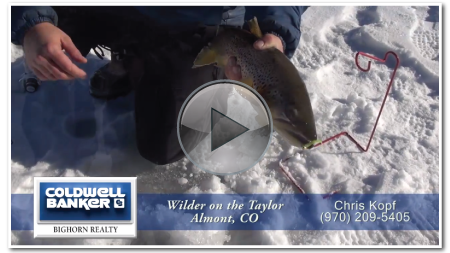 Wilder Reindeer (Elk) and Owners have enjoyed the serenity of Wilder throughout the winter season. The blanket of snow that covers Wilder provides a spectacular setting for all sorts of winter fun for all ages. Activities have included everything from snowmobiling, ice fishing, snow shoeing and Nordic Skiing, to name a few. Watch our winter activities video here.
---
Goodbye Winter, Hello Spring!
This winter has provided our valley with significant snow pack which means good things for the rivers and streams this spring/summer. Wilder thrives in these conditions mainly because it is tail water property of the Taylor Reservoir and experiences very little spring run-off. After a winter full of snow we have been greeted with a spring full of sunny days and the fishing is off to a great start. Spring has sprung which means owners and guests get to enjoy the beauty of Wilder in a whole new refreshing way. It's time to put away your skis and get your fly rods, mountain bikes, and hiking boots out and reconnect with family in the outdoors.
For more on some of the great Spring activities, click here.
---
Spring Fishing Report
As typically seen this time of year, the fish are all podded up in deep holes and are looking for their next meal. Big stoneflys and little midges are a deadly combination this time of year. Rainbows are in full spawn and the activity will continue to pick up. As we begin to see more water, the fish will start to spread out, and sight fishing from the bank to cruising rainbows is a favorite pastime at Wilder.
---
COMING UP: We'll be in Midland, TX | April 25-27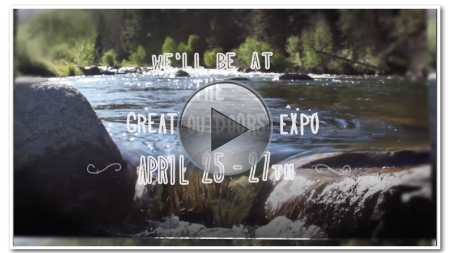 Midland, TX | April 25-27
April 25-27th we will be pulling our wagon to Midland Texas. We are participating in the Great Outdoors Expo and hosting a Happy Hour for all you folks that want to hear more about this exciting and limited ownership opportunity.
Come by and visit us at booth 406 and contact Brad Willett for happy hour details. (970) 641-4545 or brad@wildercolorado.com/.
---
Solera Event Recap

We'd like to thank Chris Kopf, a leading Crested Butte real estate agent, for hosting a terrific cocktail party at Solera Restaurant and Wine Bar in downtown Denver on March 5th for Wilder on the Taylor.
---
SlopeSide Event Recap
We'd like to thank everyone that came out on March 12th for our open house at The Club At Crested Butte – SlopeSide. We had a great time talking about the Gunnison-Crested Butte Valley, as well as some of our exclusive homesteads on the Taylor River.
Click for more information on Crested Butte land for sale and be sure to check out our recently available riverfront home.