Taylor River Fishing Report : May 10, 2015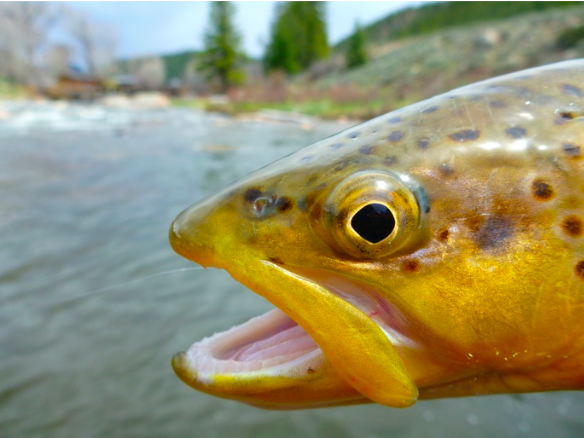 Wilder's Master Guide, Lu Warner, gives his updated Taylor River Fishing Report. Before heading out for your next fish, be sure to take advantage of his expertise…
Springtime in the Colorado Rockies this year has brought much needed moisture to the region as a continual line of small, wet storms have helped to make up for the light winter snowpack. On May 1, the flows out of the dam on the Taylor were increased from 96 CFS to 150 CFS. Yesterday after a wet snow in the mountains and rain following, the Taylor bumped up from 250 CFS to 315 CFS at Almont signifying that the runoff has begun. I look for flows to peak in the low 600 range in late May and early June. Last year we peaked at 1560 CFS on June 3rd. Flows should maintain in the 300 range through Oct. 1 which is great news for fly fishermen as these levels are plenty to maintain a healthy fishery and just right to afford anglers reasonably good wading.
Currently, the river is slightly off color which is normal for this time of year and the fish are getting quite active feeding on a variety of nymphs but at the right times you can find fish rising for BWO's and Midges in the eddies and seams. After a long winter of low flows and cold water, the Spring runoff helps to stir things up in the river and get both the bugs and the fish moving. We are fortunate at Wilder on The Taylor because the Taylor remains fishable throughout the runoff season while many other rivers in the area do not.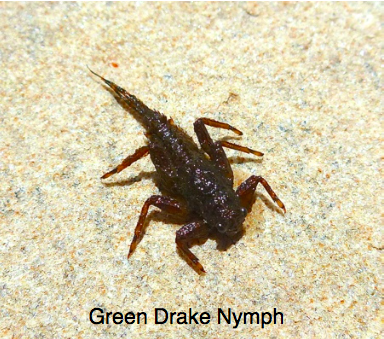 Screen tests in the river reveal a huge biomass of Mayfly and Stonefly nymphs , Caddis Larva, and Midges. Colors average from light olive to a very dark olive/black and the majority of sizes range from size 14-20. During this time of year there is a ton of food available for the trout and they are not as selective as they will become when our legendary hatches begin. As the flows increase fish can always be found on the soft edges and banks with a Dry/Dropper set up or Streamer. I like to start with a #8 Madame X and a #16 tung head Prince nymph about 4 feet below.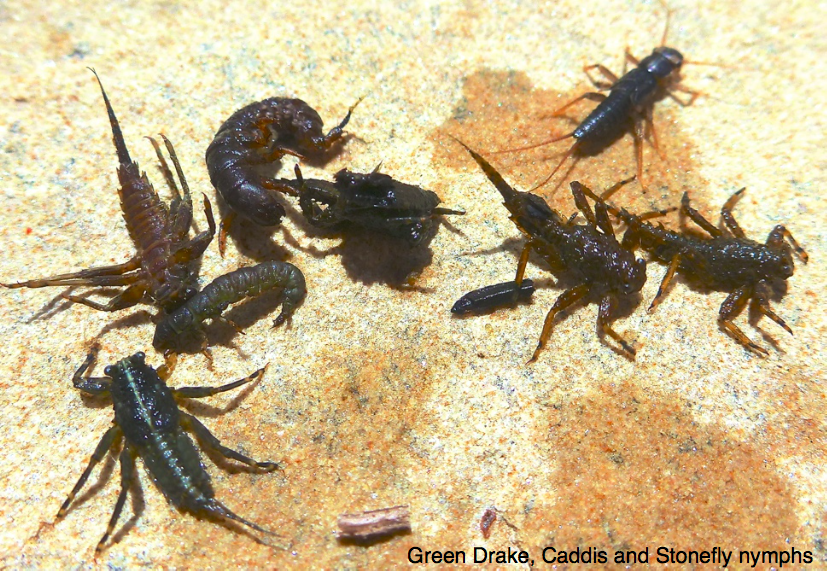 If you find yourself fishing the deep holes, it is probably time to fish a Bobber set up and allow as much as 8 feet from your Bobber to your nymph. Generally I find this unnecessary as lots of fish are in shallow water and can be caught without a Bobber and many will actually eat the Dry.
Around 1 p.m. look for Blue Winged Olives and Midges to begin hatching. You may also see some #20 or smaller Caddis and Stoneflies. If so, take a walk and look for seams and slower water where fish may be rising and sight fish a small dry. Peak activity seems to be between 12 and 5 p.m. and as usual the strongest hatches occur on the cloudiest, worst weather days.
Over the next few weeks we will begin to see stronger hatches and it won't be long before a Dry fly is all that will be needed to have an action packed day at Wilder on The Taylor.
The Dream Stream is fishing very well right now. The fish respond to many different nymph patterns and in the afternoons can be found eating small BWO's on the surface. Flows are perfect and should remain so throughout the season. The larger Rainbows in the Stream have become very wary so make sure to approach each hole with caution. I have seen these fish bolt (spook) before anglers even got into position to cast so make sure to move slow and make each cast count. There are some lunkers in here that will eat a variety of flies if they aren't spooked.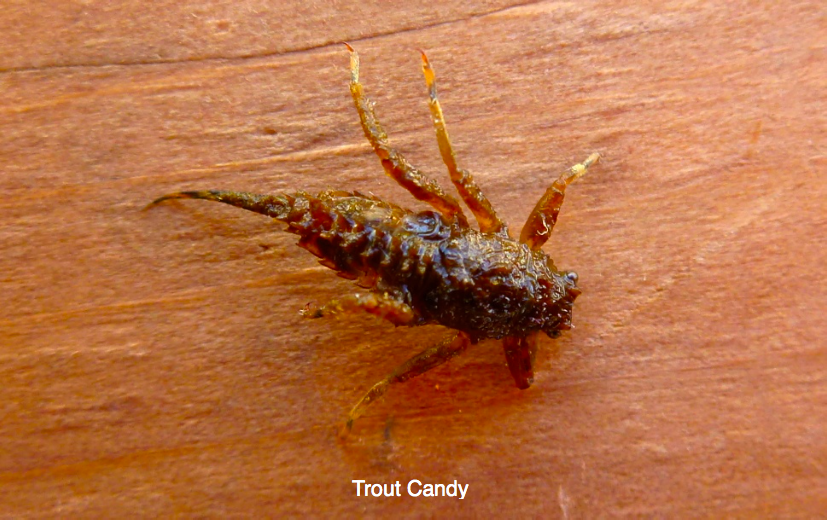 This is a perfect time of year to spend a few hours on the Ponds and test your skills with some monster Rainbows. The fish here spend their days cruising slowly around and looking for easy to get food such as Backswimmers, Damselfly and Dragonfly nymphs, Mayfly nymphs, dries and Midges. When you arrive, take a few minutes to watch the water and see if you see any cruisers. make sure to get the sun at the right angle so you can see into the water. If you see a cruiser and he is near the surface or rising, a #20 Para Adams can be deadly. If the fish aren't looking up, at this time of year I like to fish a #14 Para Adams with a 3 foot 5x dropper to a #20 Bead head Pheasant Tail or Midge and put the fly 10-15 feet away from the fish in his direction of travel. You have to experiment as some fish will tolerate a fly landing right on their noses and others will spook at the drop of a hat. Always show your fly to a few different fish before changing the pattern. If all else fails or the light is tough, try a Black Wooly Bugger and strip it in giving long pauses between the strips. Oftentimes the fish will take the fly on the pause so make sure to watch your fly line to detect any movement and set at the slightest indication.
If you are planning a tour of the Wilder, feel free to contact me at Luwarner@mac.com for an up to date Taylor River fishing report and recommendations.
Cheers,
Lu
Learn more about fly-fishing Patagonia Chile with Lu here.
Wilder on the Taylor River offers a unique opportunity to own private fly-fishing property along with a beautiful riverfront home. Click the links to learn more.