History Snapshot – Wilder's early days
The Taylor River Ranch that makes up what is today known as Wilder on the Taylor has a storied background. A book written by William R. Simon and published by Wilder in 2017 is filled with insights about the early settlers and changing economy in Gunnison County, Colorado, as well as the owners and managers of the ranch over the years and reflections from people who spent time there. This is the first of a few articles that feature excerpts from the book and share a glimpse of the special role Wilder has played in shaping lives and Gunnison County history.
The earliest days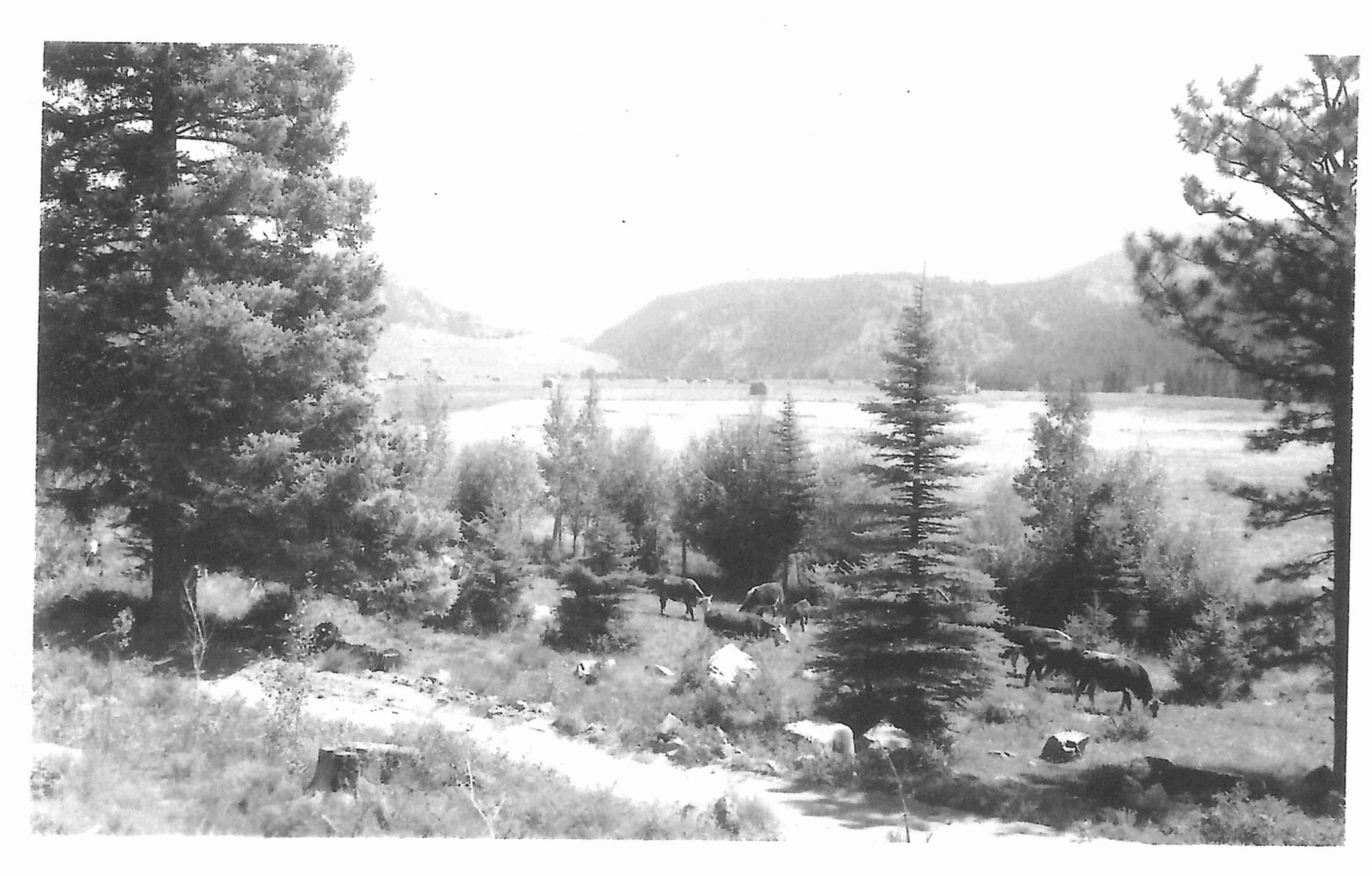 No one understood the strong interrelationship of living resources more than the Ute Indians, the only Native Americans indigenous to the state of Colorado. They survived as nomadic hunter-gatherers traveling within seasonal circuits as animals migrated and various plant foods grew and matured. For the Tabeguache Ute band, one migration trail followed the upper Gunnison and Taylor rivers, an area rich in plant and animal resources. Two miles of the Taylor River wind through Wilder on the Taylor, making it highly likely spent time on the land.
People looking for a mining payday or a place where they would be granted land ownership were among the next wave of area residents. In 1861, the U.S. Congress created the Colorado Territory and a year later passed the Homestead Act, which opened millions of acres of the public domain to settlement and cultivation and spurred westward expansion. Under this law, any man or woman who was 21 years old or the head of a family could have 160 acres of undeveloped land by living on it for five years and paying $18 in fees. They were also required to build a home, make improvements and farm the land.
Wilder's first homesteaders
Joseph Stevens purchased land at the confluence of Spring Creek and the Taylor River (where Harmel's Ranch Resort is currently located) and began ranching. Two sons and a son-in-law followed in his footsteps and filed claims for nearby homesteads in 1893. Charles T. "Tom" Stevens, 25, and younger brother James, 23, and Harvey Stanley, 27, began building their own ranches on Wilder land in the 1890s.
The five-year residency requirement for a homestead claim was flexible, requiring no absence longer than six months a year. The three young men used the absences to earn enough money to survive living on land that initially provided no income. Tom and his brother hired out as ranch hands. When a small flurry of mining activity returned to Taylor Park and Spring Creek in the 1890s, Tom started hauling supplies to the mining camps and built a prosperous business.
On Sept. 28, 1898, President William McKinley affixed his signature to the certificates that granted the three men patents to their land claims. Tom and James continued to build their ranches while Harvey decided on another line of business and immediately sold his land, with 80 acres going to each brother.
Tom served on the Colorado State Board of Stock Inspection Commissioners for 25 years, introduced purebred Hereford cattle to the area, and supported Gunnison Cattlemen's Days, which has been an annual event since 1900. He also made many improvements at Wilder, including the construction of a log house and water ditches for irrigated hay cultivation. A lifelong bachelor, his niece Ethel Miller was the cook, housekeeper, chauffeur and a reliable cowhand.
The Ropers & Reddens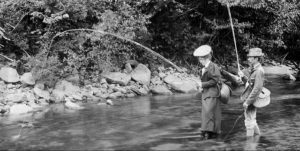 In 1903, Tom sold his ranch for $2,900 to Albert Roper, 24, and Joseph Isham, 26. Five years earlier, Roper cut ties to his family farm in Kansas and headed west with a cousin and a friend. While working around Gunnison, Roper and Isham met and became friends. They took turns caring for the ranch so they could earn incomes from outside work, and Isham's younger brother Ervin, 17, soon joined them.
The young men elected to grow hay crops rather than raise cattle to avoid going into debt. Hay proved lucrative, allowing the duo to expand their land holdings when James Stevens was ready to sell in 1910. Roper bought Stevens' share of the lower meadow for $1,000, and Isham purchased the rest of his property for $3,500.
Land wasn't the only opportunity presented that year as Roper went to a dance and met Mabel Wilson, who was a teacher in Somerset, Colorado and later accepted his marriage proposal. Besides a taste for hard work, Roper had the skills to construct and repair whatever the ranch required. He built a sawmill to process felled trees into lumber, which was used to erect barns, sheds, corrals, a workshop and a bridge across the Taylor River where the sawmill was located. In 1917, Roper built a home across the Wilder meadow near what is now County Road 742 for his family, which eventually included 11 children.
Joe Isham also married, sold his land to the Ropers for $6,000, and moved closer to Gunnison. With the purchase, the couple gained complete ownership of the Wilder's most productive hay meadow acreage.
In 1920, 31-year-old Bill Redden purchased the upper meadow for $9,973, providing the Ropers a chance to move to Gunnison for their children's education. Redden now had the opportunity to build a hay and cattle ranch of his own. Raising livestock came naturally as his parents homesteaded near Crookston, about 25 miles east of Gunnison.
For the ranch he envisioned at Wilder, more land was needed so Redden acquired a homestead patent in 1922 for 160 contiguous hillside acres across the Taylor River to the south. On the opposite side of the Wilder valley, his mother, Kate Walker Redden, obtained a patent for 160 adjacent hillside acres on the north side of County Road 742 near the intersection of Jack's Cabin Cutoff and moved from Gunnison to the homestead cabin her son built. In late 1923, Bill married Agnes Glendinning, a teacher he met while she helped care for his ailing mother and attended summer school at Western State College in Gunnison.
As Agnes began life as a newlywed at Wilder, the Roper family returned to Wilder because Jim Boyd, who had contracted to buy the other part of their land, was thrown from a horse and died while serving as a hunting guide to help make ends meet in 1922. Mabel and the kids continued to live in Gunnison and joined Al on the ranch in the summer. The financial strain of maintaining two properties became too much, so the Ropers sold their 72.70 meadow acres to the Reddens for $7,000 in 1929.
Tune in next time for more about the Reddens and the next part of the Wilder story!
To learn more about Wilder's history and the Crested Butte land for sale, visit https://wildercolorado.com.