'Tis the Season from Wilder on the Taylor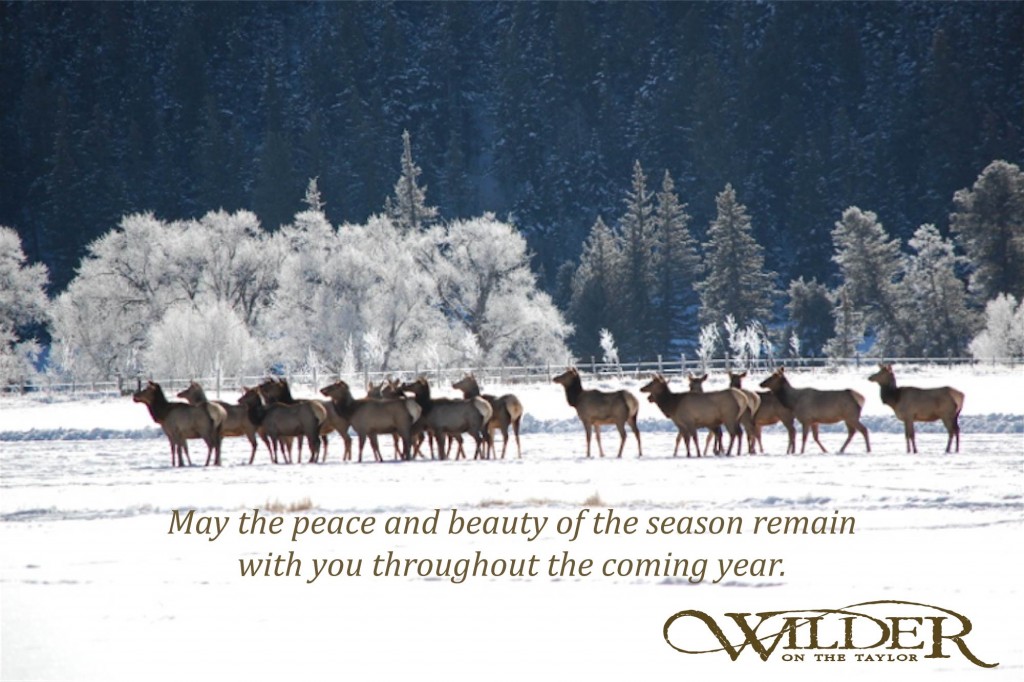 'Tis the season for sharing Joy and Peace with cherished friends and family.
As the holiday season is upon us, here at Wilder on the Taylor, the snow is softly falling, the air is crisp and fresh, the kind that sharpens your senses to joy and delight. Elk herds have returned to lower valley pastures where they spend the season pawing through snow to graze on Taylor's sweet meadow grasses.
Sharing dreams is one of the richest parts of life, as winter nights descend upon the sleeping Taylor, warm visions flood in of the coming spring season and horseback riding on our majestic mountain peaks and trout hiding in the many freely flowing streams. Stepping out into the open, the air is tinged with the holiday spirit as you tilt your head back and take in the awe and wonder of the inky velvet sky as the heavens turn on their nightly display of holiday lights, pin pricks of light dot the universe above. Who can forget that moment when the early morning sun awakens the Wilder meadow, or when a fish makes your fly rod pull with shocking energy, or the moment you understand solitude and just how deep the endless blue Colorado sky truly is?
Enjoy your magical moments again next summer with the magic makers at Wilder.
From everyone up the Taylor, we wish you and your family the very best for the coming New Year.

Click for more information on Crested Butte land for sale and be sure to check out our recently available riverfront home.