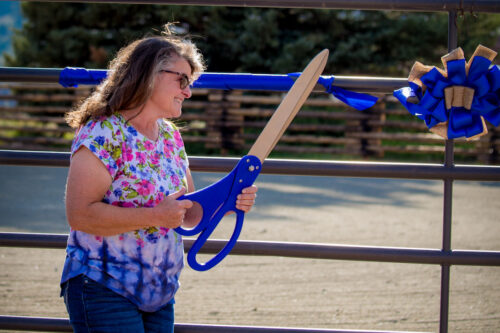 To cap off a memorable summer, Wilder on the Taylor recently held a ribbon cutting and dedication for its new horse arena named in recognition of Shelly Sabrowski, who has served as ranch manager of the property with her husband, Don, since 1995. The idea of a horse arena began with a vision many years ago. Opening day of "Shelly's Arena" arrived with much anticipation and excitement to see this plan come to fruition.
As a mother of two incredible boys (Clay and Calvin) and a lifetime of experience ranching, Shelly is the quintessential guide for families at Wilder on the Taylor. From relaxing horseback rides through the meadow to introducing children to the newest calf arrival on the ranch, Shelly provides an experience and outlook like only she can.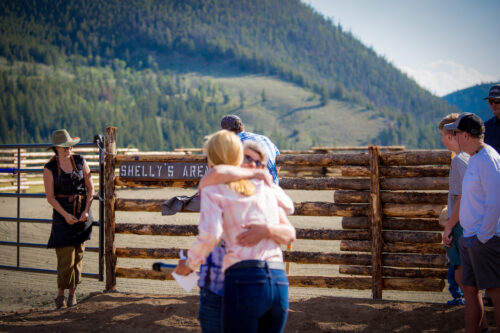 "Because of Shelly's love and dedication to Wilder on the Taylor and her passion for 4-H in Gunnison County and horses, the arena was named in her honor," says Michele Wheeler, president of the Wilder on the Taylor Homeowners Association. "Over the past few years, we have discussed the idea of building an arena as a way of introducing horseback riding to homeowners and their guests who have not experienced the beauty of riding."
Don and Wilder employees Jackson Sisson, Benjamin Roerdink, and Josh and Jordan Brockschmidt built Shelly's Arena, visible from County Road 742, which connects Almont to the Taylor Reservoir. The Brockschmidts are members of the Young Guns 4-H Club, which Shelly has led for numerous years.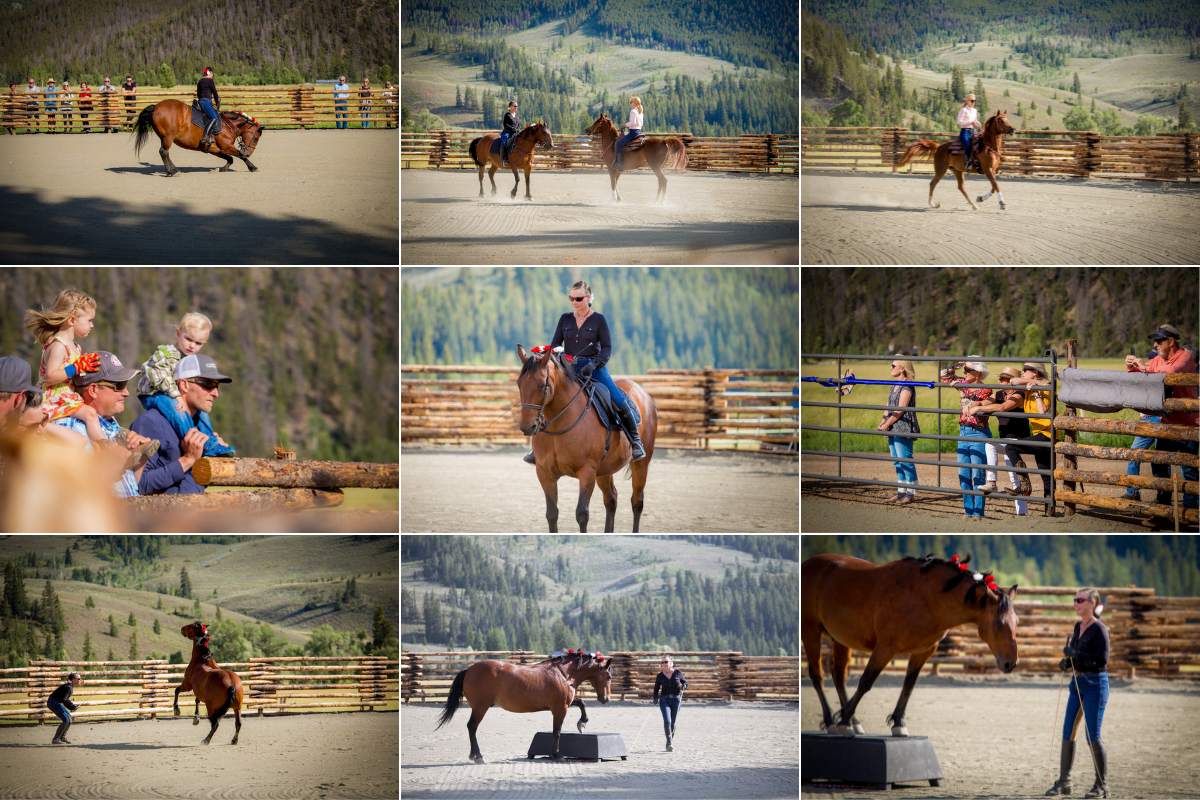 In honor of the occasion, a performance featured Wilder homeowner Lisa Cakebread and her Arabian, Adara, and their trainer Stefanie Reinhardt and her mustang, Doc. They rode to four songs and demonstrated riding and reining patterns, dressage maneuvers, rearing and more. For the finale, Reinhardt unsaddled Doc and he performed Cavalia maneuvers such as bowing, downward facing horse and lying down.
An experienced equestrian in a wide variety of disciplines and based in Crested Butte, Reinhardt has rescued and trained numerous mustangs and participated in the Mustang Heritage Foundation's Extreme Mustang Makeover competition.
Following the performance, the celebration continued at Base Camp with food and fellowship.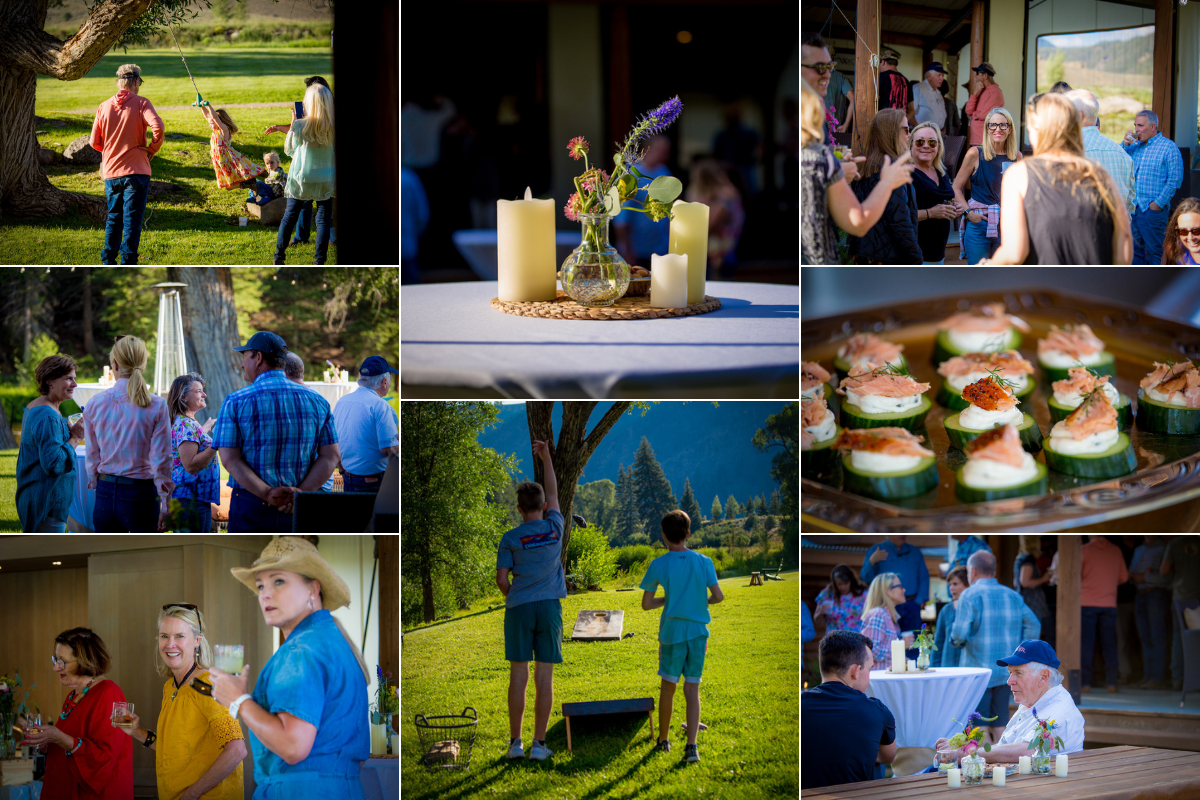 Wilder is thankful for all who came out to celebrate this memorable dedication and share camaraderie. Horseback riding is just one of the numerous activities that make this historic ranch such a special recreational setting. Wilder boasts some of the finest trails in the West with a plethora of options due to its central location in the heart of the Gunnison National Forest, between Gunnison and Crested Butte.  Riders can take advantage of a network of trails encompassing literally thousands of acres. The new arena is a terrific addition for equine enthusiasts on this preservation ranch.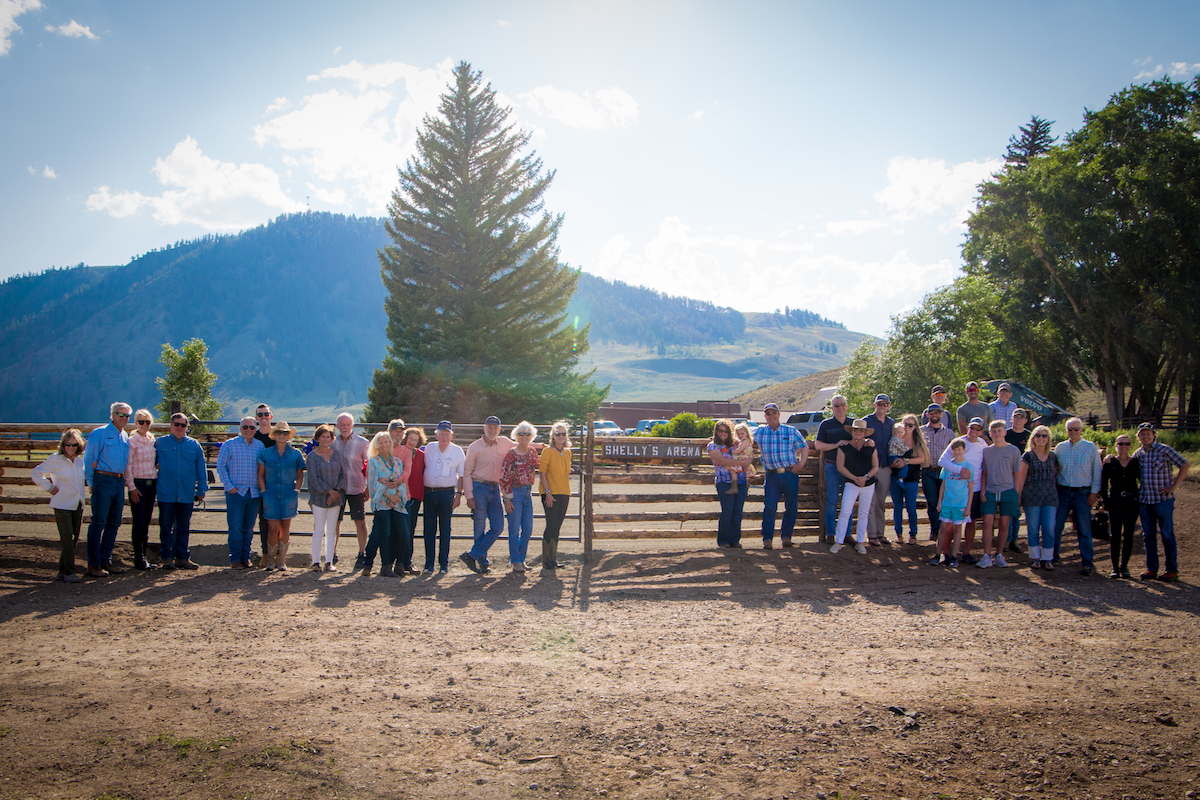 Photo Credit: Third Eye Photography