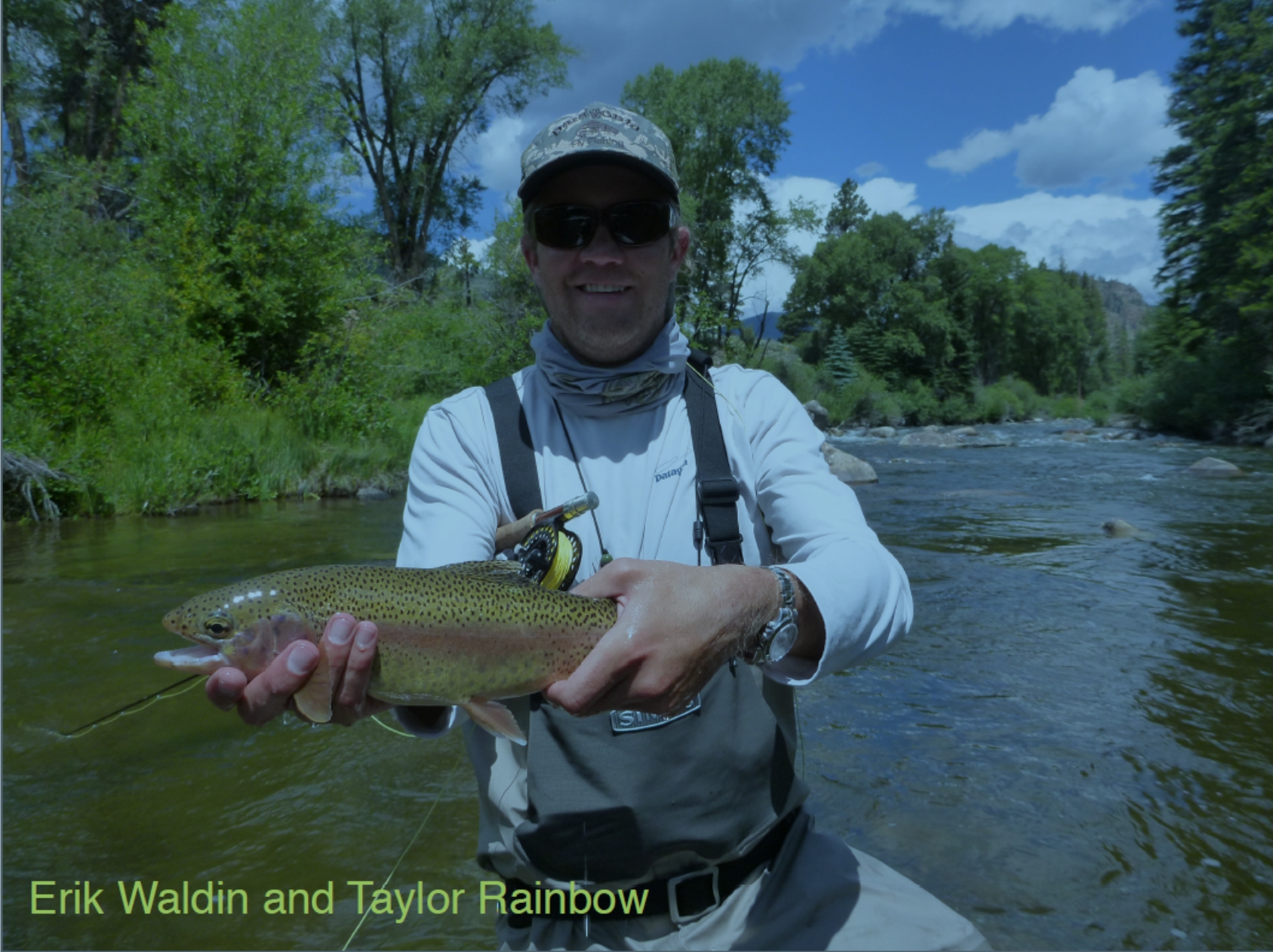 The last few weeks have brought much needed rain to Colorado. All of the rivers in the area have received lots of fresh, cool water and the fishing is excellent. Flows on the Taylor River at the Wilder have been between 320 and 360 CFS. Water temps are on the cold side beginning at about 44 in the morning and rising to around 50 in the afternoons. This is one of the reasons that the trout are so healthy and active at this time of year.
That being said, mornings have been a bit slow on the river and fish seem to be holding deep until things warm up mid-day. Around 10 am however, there is a very strong Trico, PMD and BWO spinner fall and an angler in the right spot can have plenty of action with a small spent spinner pattern.
An excellent program is to fish Rarick Creek in the morning. Fish there are looking for Hoppers as the hay gets cut and the Hoppers move around. A 30 foot cast with a large hopper can be extremely effective right now. The trick is to move slowly and not let the fish know that you are there. This can also work well in the Ponds. With grassy banks and windy afternoons, the large Rainbows cruise around just waiting for a big fat Hopper to fall in the water.
Wilder on the Taylor River offers a unique opportunity to own private fly-fishing property along with a beautiful riverfront home. Click the links to learn more.