Wilder on the Taylor in the Heart of Western Colorado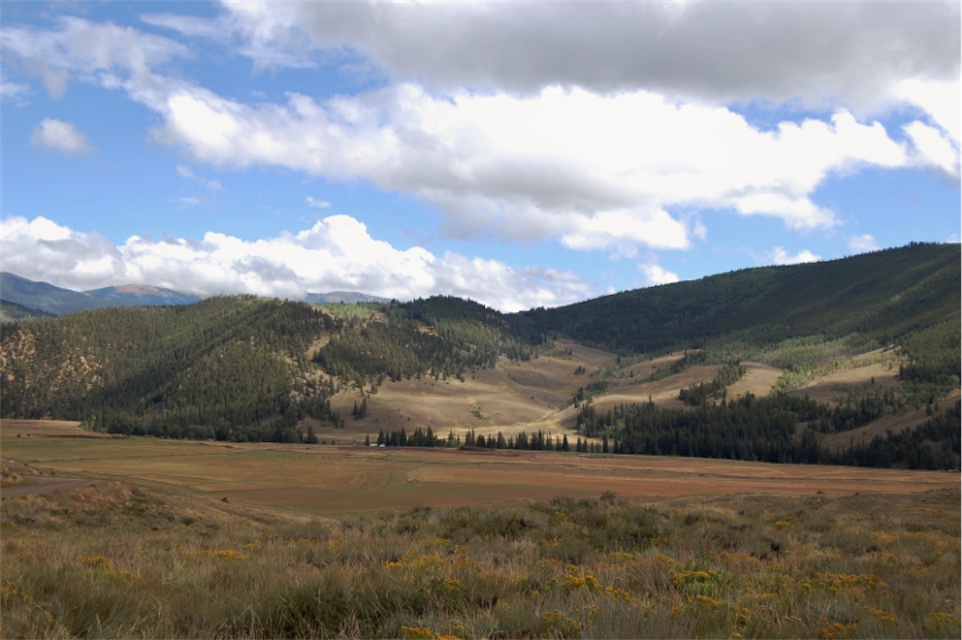 Wilder on the Taylor is a living, flourishing celebration of the American cowboy. At the heart of Wilder is an enduring hay and cattle ranch that has been in operation for a century. Cabins and fencepost built by the early ranchmen still stand, adding genuine bucolic beauty to the awe-inspiring landscape, and reminding us of the efforts of the men who always made sure to take care of the land that provided for them. We haven't forgotten their efforts. In fact, we're inspired by them enough to carry on their heritage by also working to preserve this Western Colorado paradise. We also work with residents so that they can help conserve their home, ensuring that future generations of their family will be able to enjoy it just as it was experienced ages ago.
Residents will also be able to connect with the early cowboys by lending a hand in the exact same cattle work that has taken place over the last 100 years. From horseback you can track, cut and, ultimately, ranch pen the cattle. That is, if you want to find time from horseback riding, hiking, biking, elk hunting, mountain climbing, exploring the surrounding National Forrest, or fly fishing in our nearly five miles of pristine world-class Gold medal standard water. Here on the Wilder side you can live the cowboy dream.
And there's no better time to connect with the Western Colorado heritage of this region than during the 110th Annual Cattlemen's Days Rodeo, which is hosted the nearby town of Gunnison. This year the event takes place July 9 through 18. Since the early days it
has been scheduled right between spring calving and summer haying, so you wont be able to use your ranch work as an excuse for missing out. However, along with a parade, county fair, carnival, live music, horse shows, cow pie bingo and horse races, the "Granddaddy of Colorado Rodeos" features rodeo events sanctioned by the Professional Rodeo Cowboys Association. So we're sure you'll learn a few things that you can take back to the ranch with you.
We welcome you to come share a Wilder experience during this exciting time when you can truly see the ways of the Old West come to life. You will wake up to see stunning visions of the grasslands and flowing water leading to the forrest that points skywards towards the snow caps of the Rocky Mountains. When you see these stunning visions that were also experienced by the cowboys of a century ago you'll want to invest in your own homestead at Wilder on the Taylor. You'll want to invest in the legacy of the American West.
Click for more information on Crested Butte land for sale.