Women's Fly-Fishing Clinic: September 14 & 15
Wilder invites the women in the valley to come out and enjoy a complimentary day of fly-fishing on the private waters of Wilder on the Taylor.  Whether you are looking for a relaxing mom's day out with your friends or just looking for a reason to celebrate the start of fall, it is sure to be a fun day.  For those of you ladies who are not familiar with the property, Wilder on the Taylor is a historic 2,100-acre ranch located between Gunnison and Crested Butte along 2 miles of the Taylor River.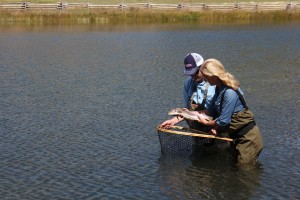 Wilder is providing complimentary instruction, equipment and a light lunch with two days to choose from, Sept. 14 or 15, 10:30 a.m. – 2:30 p.m.  Our very own Master Fly-Fishing Guide, Lu Warner who is full of knowledge and always has insightful fishing advice will be leading the clinic. Whether you are a beginner that has never tried the sport or simply want to expand your current skills, Lu offers treasured pointers.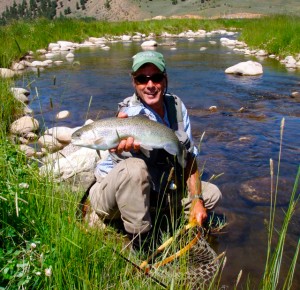 Since 1985, Warner has worked as a fly-fishing guide in Idaho, Montana, Colorado, Alaska, Argentina and southern Chile. He has guided during the summer and fall in the Gunnison-Crested Butte area since 2000, the last six years at Wilder. The rest of the year, Warner is in the Patagonia of Chile where he owns and operates Valle Bonito Lodge.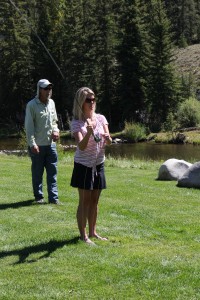 Along with Master Guide Lu, our General Manager, Brad Willet will be on-site and ready to help. Brad states, "We want to celebrate the women who live or spend time in the valley with a half-day of learning more about fly fishing and utilizing Wilder's ponds, creek and river access. Taking a break for lunch on the lawn is the perfect time to swap stories and meet each other, and we hope it leads to more families and groups of women getting out to enjoy the sport."
Please note that limited space is available and registration is required for this free event. You do not want to miss this fly-fishing clinic led by Lu. Register for free today by calling 970.641.4545.
Hope to see you there!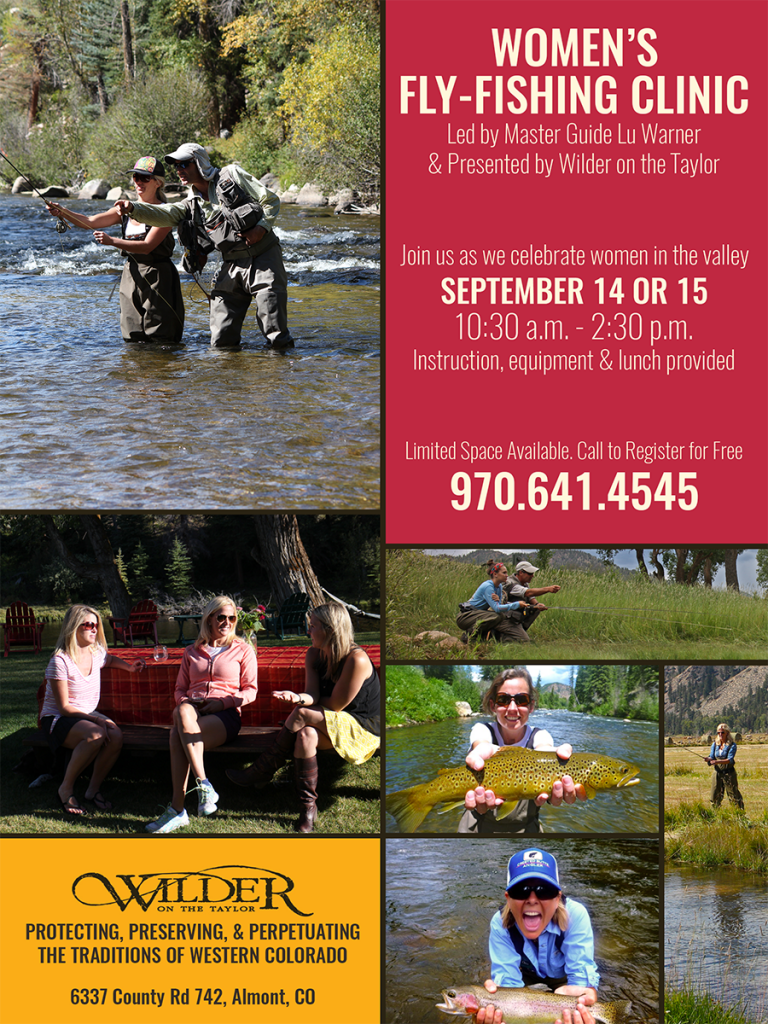 Click for more information on Crested Butte land for sale and be sure to check out our recently available riverfront home.