A Growing Community of Owners Means Growing Needs
Developer Continues Meeting Needs of the Growing Community of Owners at Wilder on the Taylor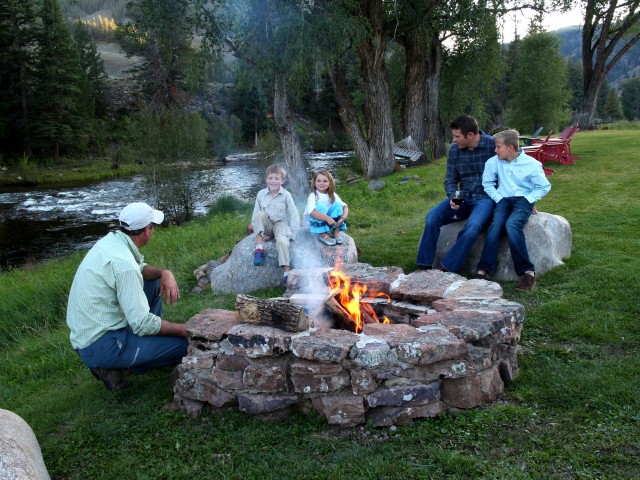 The original ownership group of Wilder on the Taylor continues their commitment to enhancing the amenities and lifestyle at the ranch with construction and improvement projects continuing through the Colorado winter. Here at Wilder we are increasing our amenities to suit the needs of our ever growing group of owners. In 2013 we introduced our Master Guide Program complete with on-staff professional fly fishing guide, Lu Warner from Patagonia, Chile and expert horseman, Don Sabrowski from Crested Butte, Colorado. Last year, the Concierge Services Program was implemented. Antonia Beale of Argentina leads these services with prepared meals, cabin arrival preparation, airport pick-up service, and more.
This year 2015, we chose to focus on facility needs of our fast growing community of owners and their guests. "The land plan for this property was simply that …a plan. Now to see that plan become a reality with the ever expanding owner community is an amazing experience," said Brad Willett, General Manager. "Knowing and hearing what our owners needed was simple. Actually taking action to meet those needs says everything about the developers' commitment to this land and community."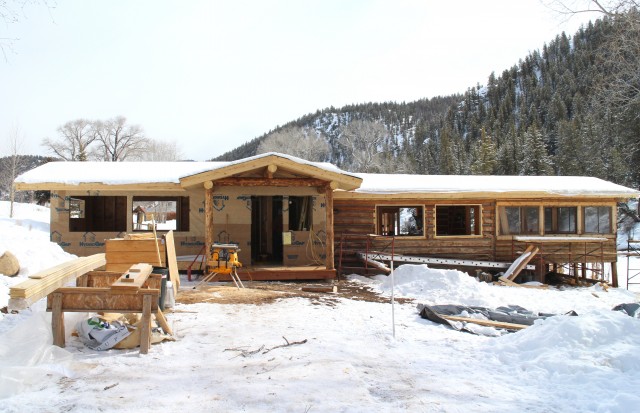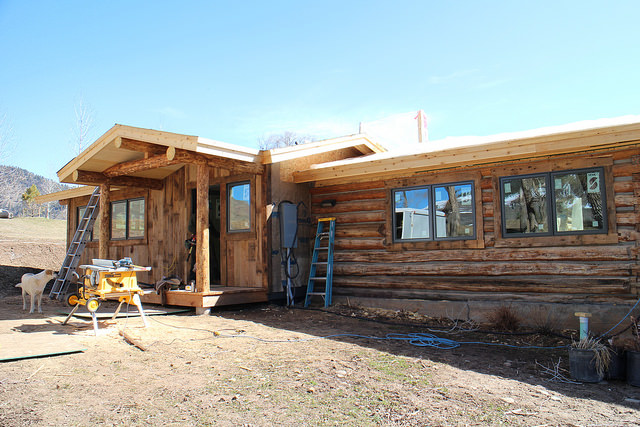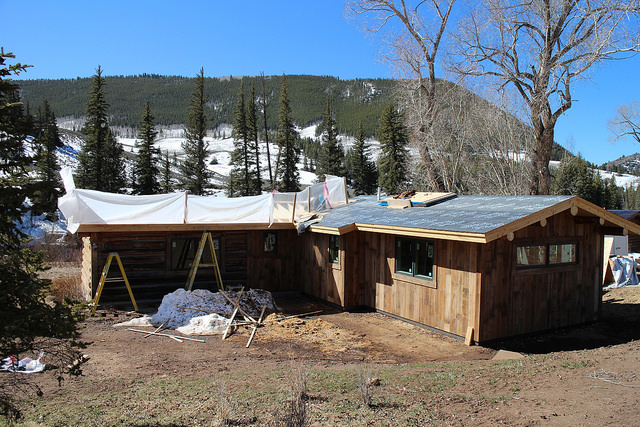 We are proud to update you on several projects such as remodeling an owners' guest cabin, addition of an outdoor caterers' kitchen and an expanded parking area.The Haymaker cabin, available to our homeowners for their guests, is undergoing a major expansion and remodel while still taking great care to preserve the historical integrity of the original structure.
Originally a 100 year old fishing cabin, the builder is maintaining its originality and additional reclaimed materials are being sourced for the project to preserve the old west feel of the cabin. All the while updating the amenities within to insure guests' stay here at Wilder are even more comfortable and welcoming. The Haymaker guest cabin will have two beautifully appointed master bedrooms with updated on-suite baths and will easily accommodate two couples or families with children. The Parking areas have been extended and the entrance of the cabin has been moved to face the Cottonwood cabin creating the effect of a suite of cabins and the feel of a private camp, perfectly planned for multiple families to visit and share in all of the countless activities and priceless memories Wilder on the Taylor has to offer.
The heart of the ranch, known as "the camp" for over 100 years, is also being expanded to accommodate our growing ranch community. We are nearing completion of an outdoor caters' kitchen equipped with a gas cooktop, grilling station, stone countertops and a built in refrigerator, a superb asset for homeowners who enjoy breaking bread with friends and family. It is available for owners to cook a meal or for the concierge to cater an elegant affair. With the caters' kitchen conveniently located next to the Founder's Porch, it presents the perfect setting for outdoor living lifestyle and the riverside backdrop will invite guests to linger long after the stars have filled the sky. There is also an expansion underway at the pump house where there will be more room to hang your waders, store your tackle, and share Taylor River tales with like-minded folks who can truly appreciate them.
The continual progression of our authentic Western Colorado ranch continues while still focusing on the goal to preserve and protect the heritage of this wonderful treasure that we have been entrusted. A place for family, a place for memories, a place for renewal, Wilder on the Taylor.

Has Wilder caught your interest? Click to learn more about this beautiful piece of Crested Butte land for sale and click here to learn about the many benefits of private fly-fishing property.