Finest Purveyors of Crested Butte Winter Activities

Winter is in full swing at "Wilder on the Taylor" and the quaint picturesque town of Crested Butte has transformed into a winter wonderland full of winter sport enthusiasts. The list of Crested Butte winter activities is long and diverse. From the expert skier to the visitor just looking to relax and enjoy the scenery, there is something in Crested Butte for everyone.
Nordic Sports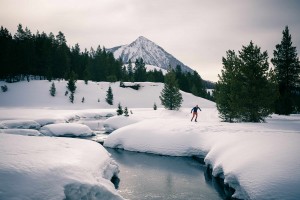 From back country skiing and snowshoeing to ice skating we have it all. Crested Butte has been called the Nordic ski capital of Colorado. The Nordic Center, operated by the non-profit Crested Butte Nordic council, maintains of trail in and around Crested Butte. The Nordic Center offers ski and snowshoe rental packages, private lessons, tours, and fine yurt dining. As a part of Crested Butte Nordic Center's mission, children 17 and under ski and rent for free. The Nordic Center also offers ice skate rentals.
Crested Butte Nordic Center
620 Second Street
Crested Butte, Colorado 81224
Website: CBNordic.org
Alpine Skiing and Snowboarding
Crested Butte has a run for every level skier and boarder. There are over 80 blue and green trails for the casual skier, and for more of a challenge there are expert trails that are not for the faint of heart.
Crested Butte Mountain Resort
Mt Crested Butte Trail Maps
Snowmobiling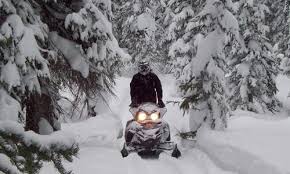 Snowmobiling is a great way to enjoy the stunning high-mountain scenery of Crested Butte with your family. Action Adventures Snowmobiling has been in business for over 25 years providing professional tours with unparalleled service.
Action Adventures Snowmobiling
(970) 349-5909
Website: ActionAdventures.com
Snowbiking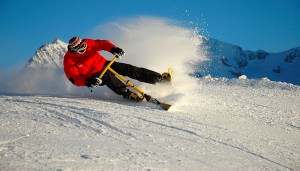 If you are always looking for the latest adventure, Crested Butte Mountain Resort has a new Snow Biking program which will allow snow biking enthusiast to take to the mountain. For more details visit SkiCB.com
Horseback Riding and Sleigh Rides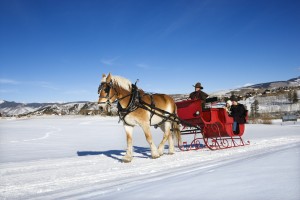 Looking for a fun experience the kids can enjoy? A horse drawn sleigh ride dinner may be your answer. Lazy F Bar Ranch provides old fashion fun and great home cooking. This ultimate Crested Butte dining experience is something you don't want to miss.
Lazy F Bar Ranch
2991 County Rd 738
Crested Butte, CO 81224
(970) 641-0193 / (800) 833-8052
Website: LazyFBarRanch.com
Crested Butte Spas and Salons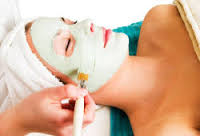 If winter sports are not your forte, or you just need to rest weary muscles do not fret. Crested Butte has a variety of local spas and Salons to pamper you. Elevation Spa, a full service spa located in the newly renovated Elevation hotel is sure to have just the right touch to get you back to your best and ready to enjoy all that Crested Butte has to offer. If you are interested in head to toe treatment, also located in the Elevation Hotel and Spa is the Eleve' Salon. The Salon specializes in precision cuts, full color, highlighting services and the latest chemical treatments as well as manicures and pedicures.
Elevation Spa in Mt. Crested Butte
500 Gothic Road
Mt. Crested Butte, CO 81225
(970) 251-3500
Website: ElevationResort.com
Creekside Spa
120 Elk Avenue
Crested Butte, Colorado 81225
(970) 325-3860
Website: CrestedButteSpa.com
Escape Body work Boutique
115 Elk Avenue, suite F
Crested Butte, Colorado 81225
(970) 765-8065
Website: EscapeBodyworkBoutique.com

Crested Butte Fine Dining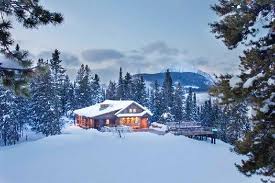 Crested Butte is a small town with unexpected culinary treasures. There is even gem found on the mountain called The Ice Bar at Uley's Cabin. Ski or board in for a gourmet lunch with amazing views. They also offer a unique dinner experience, where getting there is half the fun. Sleigh Ride Dinner at Uley's Cabin is an experience your family will not forget. Diners hitch a ride on a snow cat pulled sleigh up to your dinner destination. Those who enjoy a good bottle of wine will appreciate the extensive wine list and small plate menu at Django's Restaurant and Wine Bar, the perfect place to relax and unwind. For a more traditional dining experience, Soupcon is one choice you will not forget. This French inspired Bistro is sure to please even the toughest critics. One last menu which must be mentioned, is that of Elk Avenue Prime Steaks & more. 2015 Winner of the Opentable diner's choice award. They feature hand cut high quality USDA PRIME steaks, pastas, lamb chops, elk, pork chops, and salads. They also have a great kids menu. Every member of the family will be pleased with this choice.
Djangos Restaurant and Wine Bar
Mountaineer Square Courtyard
620 Gothic Road C-130
Mt. Crested Butte, CO 81224
For reservations call (970) 349-7574
Website: DjangorestaurantCrestedButte.com
Soupcon
127 Elk Avenue,
Crested Butte, CO 81224
(970) 349-5448

The Ice Bar at Uley's Cabin
(970) 349-2275
Mid-mountain at the base of Twister Lift
Sleigh Ride Dinner at Uley's
(970) 349-4554
Elk Avenue Prime Steaks & more
226 Elk Avenue
Crested Butte, Colorado
(970) 349-1221
Website: ElkavePrime.com
Crested Butte Arts and Culture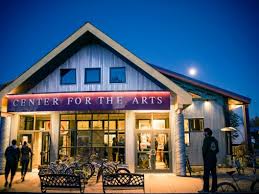 Culturally rich nightlife takes center stage once the sunsets. Not all of Crested Butte winter activities make you brave the cold. Center of the Arts Crested Butte has been providing entertainment and activities for visitors and residents for over 20 years. They provide a full calendar of events including live music, theater and dance performances as well as art exhibits and guest speakers throughout the year. ArtWalk is another monthly community event in Crested Butte when the gallery lined street, Elk Avenue comes to life. On this night participating art galleries are open during evening hours for browsing and inspiration.
Center For The Arts Crested Butte
606 6th Street
Crested Butte, Colorado
(970) 349-7487
Website: CrestedButteArts.org
Lucille Lucas Gallery
427 Belleview Avenue, Suite 103
Crested Butte, Colorado
(970) 349-1903
Website: LucilleLucasGallery.com
J.C. Leacock Photo Gallery
327 Elk Avenue
Crested Butte, Colorado
(970) 349-1150
Paragon Gallery
132 Elk Avenue
(970) 349-6484
Website: ParagonArtGallery.com

Come join us and fill your days and evenings with Crested Butte Winter Activities. Visitors will find themselves overwhelmed with small town hospitality from the locals who are very passionate about the place they call home.
Click for more information on Crested Butte land for sale and be sure to check out our recently available riverfront home.