Summertime in the Gunnison-Crested Butte Valley is action-packed with all sorts of events, world-renowned wildflowers, and an ideal climate to enjoy it all. We've highlighted a few of our favorites with links to detailed information.
Gunnison-Crested Butte Summer Events Calendar 2023
Crested Butte Farmers Market & Art Market, Sundays now through Oct. 8
Gunnison Farmers Market, Saturdays now through Oct. 22
Harmels on the Taylor, Live Music, various dates now through Sept. 21
Alpenglow Summer Concerts, Mondays from June 19 – Aug. 14
Music on the Mountain: Live! At Mt. Crested Butte, Wednesdays from June 21 – Aug. 9
Public Policy Forum, Tuesdays from June 27 to Aug. 8 (except Wednesday, July 5)
July 4th Weekend Kickoff at Harmels on the Taylor, July 1
All American Celebration at Taylor Canyon Fire Station, July 3
100th Anniversary Celebration for the Almont Pavilion, July 4
Fourth of July Festivities in Crested Butte, Mt. Crested Butte and Gunnison, July 4
Polka Party at Almont Pavilion, July 4
Crested Butte Wildflower Festival, July 7 – 16
Gunnison Cattlemen's Days Rodeo, July 13 – 15
Crested Butte Wine & Food Festival, July 19 – 23
Crested Butte Arts Festival, Aug. 4 – 6
Gunnison Car Show, Aug. 18 – 20
High Octane Arts & Crafts Festival in Gunnison, Aug. 19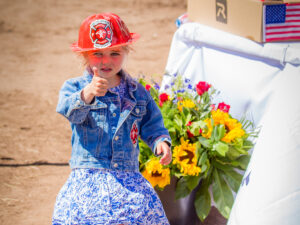 This list will get you started on your summertime adventures in the valley. Rest assured, a Gunnison-Crested Butte summer is sure to excite and amaze! Thumbs up to summers in G-CB!