Master Fly Fishing Guide's Summer Wrap-Up and Fall Forecast
As the Aspen leaves turn yellow, mornings on the river become a bit frosty and the brown trout "color-up" for spawning, it is becoming quite clear that Fall is just around the corner.
So far at Wilder, we have had an excellent season of fishing, good water levels and many happy owners and guests who have enjoyed the incredible fisheries that we have at the ranch.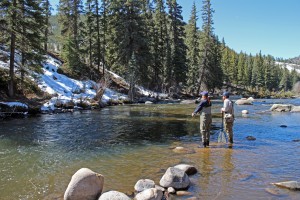 Our season started with concerns that a low winter snowpack would keep river levels at minimum levels throughout the summer. However, the month of May had different ideas and record precipitation quickly raised the snowpack from 65% of normal to well over 100%. As we watched the Taylor River rise from 200 CFS to over 2200 CFS, suddenly concerns were reversed as the dam at Taylor Reservoir was at maximum release capacity for about 2 weeks.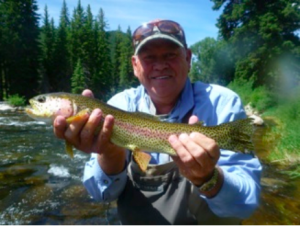 Despite the high flows, the early season provided plenty of action as fish moved to the edges and were receptive to big dries and droppers. As we progressed into late June, the legendary Taylor River hatches commenced and dry fly fishing season officially began. Green Drakes, Yellow Sallees, Caddis, Golden Stones, PMD's and BWO's hatched like never before on cloudy afternoons and evenings and our anglers were rewarded with epic catches and non-stop action right on through the dog days of mid August. Then, typical of all of our western rivers, things slowed down to a dull roar as hatches became spotty and the fish were not as reckless in their eating habits. Great fishing continued but the time window for the best dry fly fishing shrank from all day to 12-4 p.m. when small hatches of BWO's and PMD's enticed some of the larger fish to eat on the surface.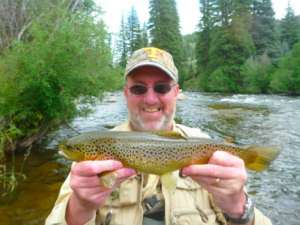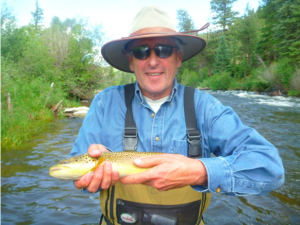 Now as we enter September we are beginning to see stronger hatches of BWO's, PMD's, Slate Gray and Mahogony Duns. These will intensify through the month of September and into mid October and our fishermen will enjoy some of the very best dry fly fishing of the year until the snow flies, ice forms on the river and rod guides ice up.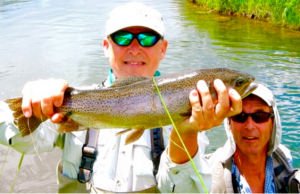 Rarick Creek has been consistently good for the entire season with large Rainbows attacking Hopper patterns with a vengeance. In the last month we have landed several Rainbows north of 24 inches including one monster of 27 inches that ate one of our Hopper patterns.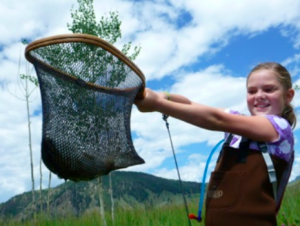 Our six ponds have been consistently amazing as well with many hard fighting Rainbows in the 5-8 lb range being taken on Damselflies, Hoppers and Callabaetis dries.
All in all the 2015 season has been one of the best that I can remember at Wilder. Cool days, higher than normal water levels and continually increasing fish populations have provided wonderful sport for our growing contingent of new owners and their guests. We look forward to more of the same to continue this Fall and through the 2016 season. If you haven't had a chance to cast your line at Wilder, now is the time to see what our ranch and fisheries are all about. You will not be disappointed.
Tight lines,
Lu Warner
Master Fly Fishing Guide
Wilder on the Taylor
Wilder on the Taylor River offers a unique opportunity to own private fly-fishing property along with a beautiful riverfront home. Click the links to learn more.