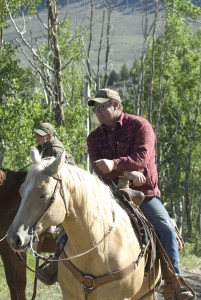 Responding to an ad for a ranch manager in the Western Livestock Journal landed Don and Shelly Sabrowski square at what is now known as Wilder on the Taylor, a 2,100-acre shared ranch, between two massive snowstorms in February 1995. Fresh off jobs working for a yearling cow/calf operation in Rye, Colorado, they were hired by Sonny Brown, who purchased the ranch in 1988 and had 511 head of cows, 25 bulls and 12 horses along with 300 acres of hay.
Ironically, the husband-and-wife team who fit the ranching lifestyle like smooth leather work gloves are both city kids who met at New Mexico State University in Las Cruces. Both earned degrees in animal science, and Don double majored in agricultural economics. While growing up in El Paso,Texas, Shelly was active in Future Farmers of America and developed an interest in working with livestock. Don spent his early years in Albuquerque,N.M., and knew he wanted be involved in ranching or building.
At Wilder, not only do the Sabrowskis oversee the hay crop and a herd of 50 heifers and five horses, they take care of maintenance, are involved in the property's development with three homes currently under construction, and welcome homeowners and guests. A portion of the high quality Timothy horse hay is sold in the Colorado Springs area.
They are pleased to be raising two sons, 15-year-old Calvin and 10-year-old Clay, in an agricultural environment. Both boys help out with chores and are extremely active in 4-H along with their parents, with Shelly as co-leader of the 35-member Future Fitters and 4-H Council advisor and Don as a member of the Junior Livestock Committee.
For a short time, from the drought of 2002 until Jackson-Shaw purchased the property in 2007, there were no cattle on the ranch. The Sabrowskis are happy the bovines are back, with part of the herd fed to finished weight onsite so that homeowners and guests at Wilder can enjoy all-natural beef.
Both have appreciated seeing added investment in the ranch for improvements. Don emphasizes, "It's been a privilege to be part of the history and to maintain this beautiful piece of property for 17 years."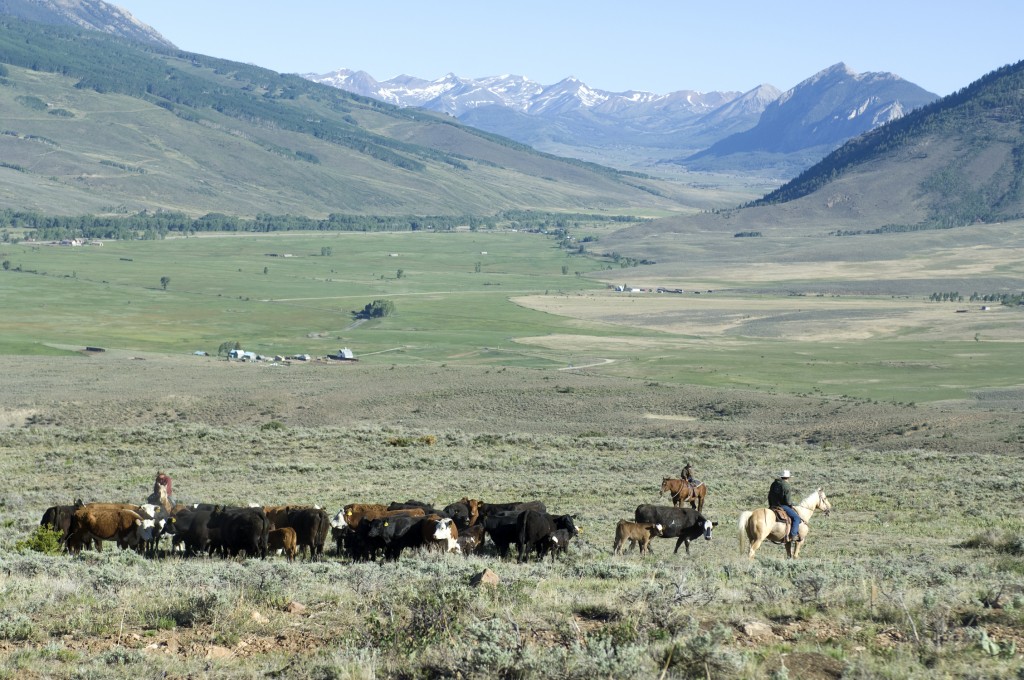 Click for more information on Crested Butte land for sale.