As Wilder on the Taylor adds more homeowners to the mix, fostering a sense of community among ranch neighbors is a top priority. In addition to impromptu meetups around the Base Camp after a day enjoying the outdoors on property or exploring around the Gunnison-Crested Butte Valley, there were several summer events for Wilder residents and landowners to attend and meet each other.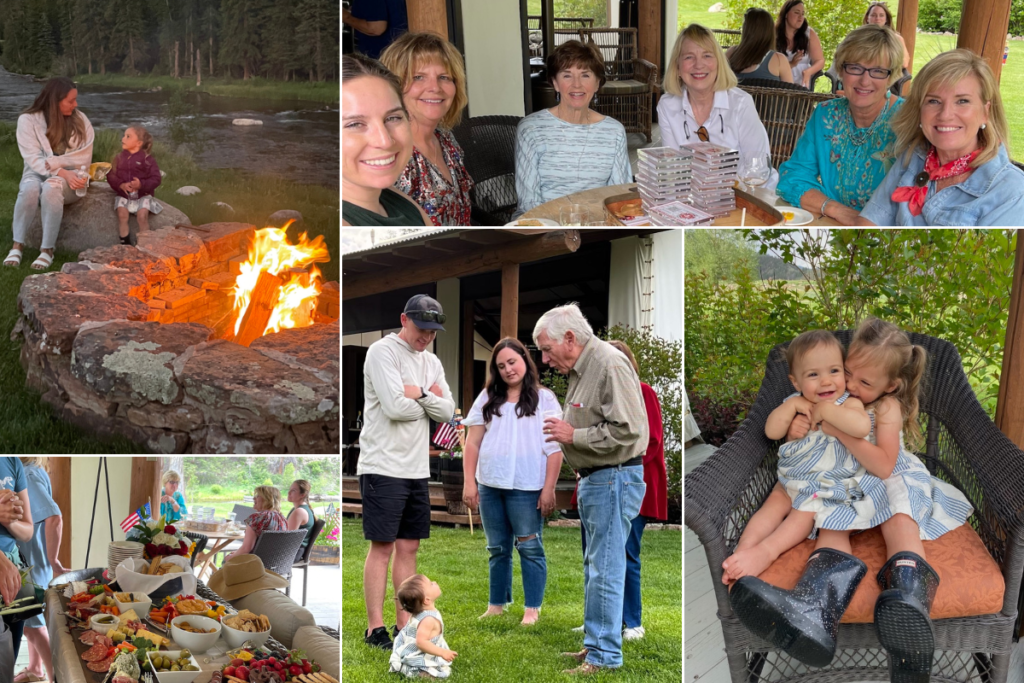 Elena Marquez, who provides concierge services at Wilder and owns Elena Clare Hospitality, held Wilder Thursdays once a month from June through September. These Thursday evenings have long been a favorite at Wilder, bringing everyone together for cocktails and appetizers at Base Camp.
On July 2, several homeowners and guests gathered for a Flower Arranging and Wine and Cheese Event to lend a helping hand for the Taylor Canyon Fire Station Grand Opening held the next day. Buckets filled with colorful blossoms covered several tables in the Founders Porch and were transformed into beautiful arrangements. In addition, several hundred sets of silverware were wrapped and tied and other tasks handled by the industrious crew.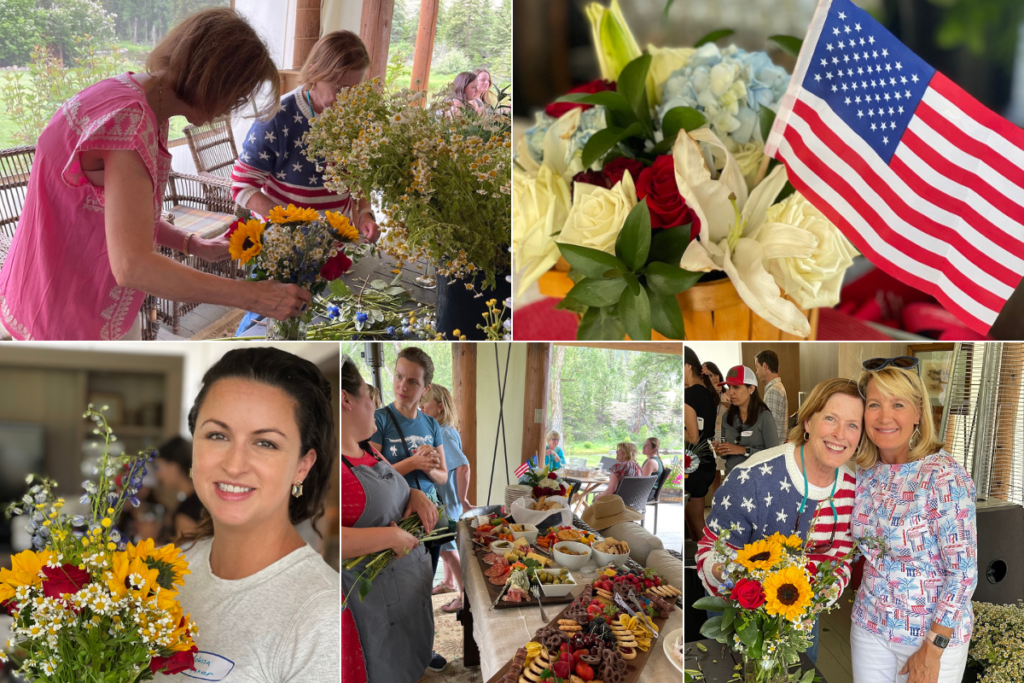 Several Wilder homeowners took part in the Taylor Canyon Fire Station Grand Opening on July 3, coming together with Taylor Canyon, Spring Creek and Crystal Creek neighbors, the Gunnison County Fire Protection District, and several other valley residents to celebrate a major accomplishment in forming a nonprofit, raising more than $950,000 and completing the fire station. Taylor Canyon Fire Station is served by a team of volunteer firefighters, including Wilder's Ranch Manager Don Sabrowski.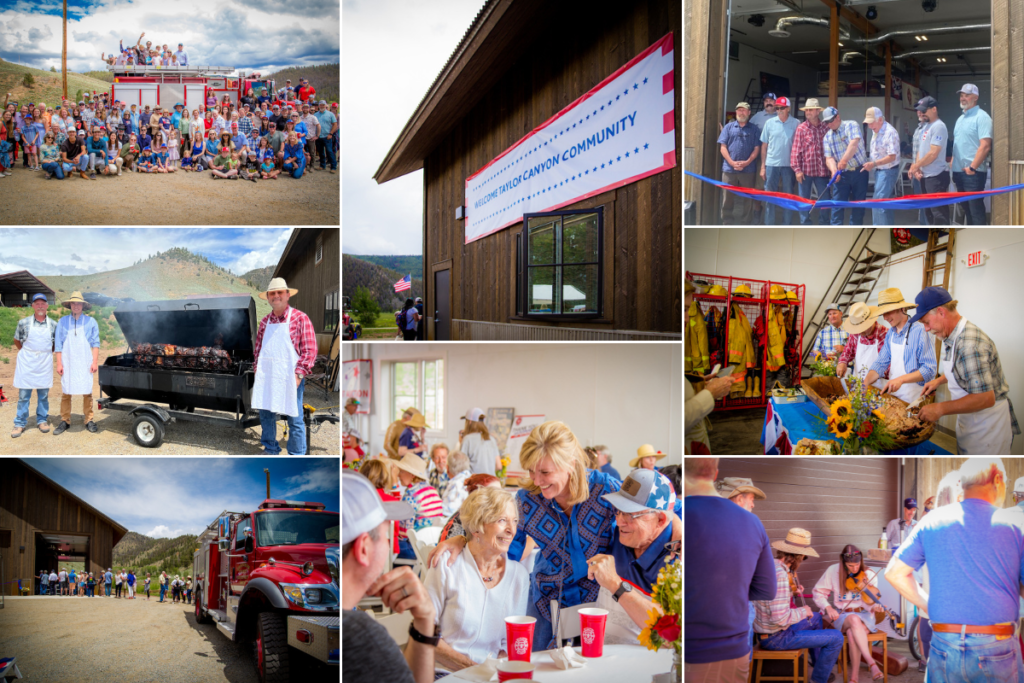 More than 300 were on hand for the afternoon festivities coordinated by Marquez. A barbecue meal with all the fixings along with ice cream, beer and cider crafted in the area were served. Also, fire equipment housed at the station was on display, old-time music was played by Matt Lackey and Lizzy Plotkin, and a raffle and silent auction were held.
The annual Wilder Homeowner Weekend took place Aug. 4–6 and kicked off with horseback excursions with outfitter partner Bode McKee of McKee Equine followed by a family barbeque prepared by Marquez and a presentation by Colorado Parks and Wildlife about elk migration patterns.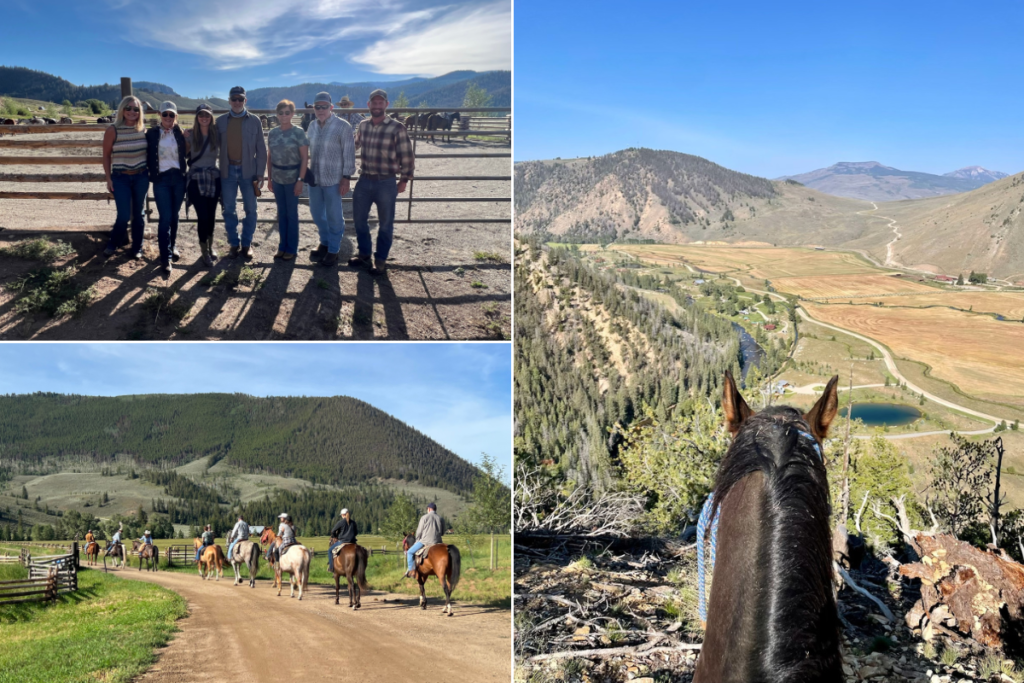 Over 60 people attended the Wilder community dinner catered by Five B's BBQ at Base Camp on Aug. 5, with the weekend concluding with an annual business meeting on Aug. 6. It was a summer of witnessing future generations of friendships develop and flourish as the Wilder family continues to grow.