by Shelly Sabrowski
With calves being born every day on the ranch, Don and I keep busy with ear tagging, giving new born shots, and feeding the cow herd hay until the grass appears again.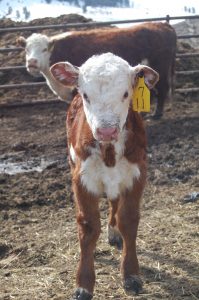 We had two premature calves born recently. Don and Calvin rushed the cow to a Montrose veterinarian at midnight fearing she might need surgery. The vet was able to assist the cow without surgery and saved the calf's life. She was born a few weeks early with a bleak prognosis. Around the clock care and bottle feeding of the calf with all Sabrowski's involved did the trick. She is now paired with her mother and turned out with the rest of the cow herd.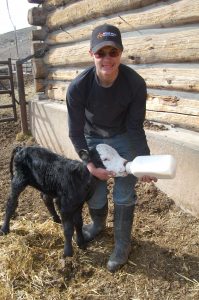 During this same time, another premature heifer calf was born, but the mother was too weak to nurse her. I immediately fell in love with her and named her Sweet Pea. She drinks three bottles a day and feels good enough now to buck and run. Holly Schiavo's boys, Zabe and Jonathon bottle fed her when they were at Wilder for Spring Break. Sweet Pea loves anyone with bottle in hand, so if you have kids or grandkids who would like to feed her, they are always welcome!
Calvin came home for Spring Break and we kept him busy calving and plowing the last of the snow of the season. He took time to get caught up with high school friends and work on his truck. He was just awarded his second term as a FITSAM which is a student success mentor for next year. He will be the first Junior at OSU to be honored with this position. He's finishing his Sophomore year happy to pass Financial Accounting and Business Calculus this semester.
Snow is melting quickly on the ranch which means we are in the middle of mud season. No complaints from us, as this will give significant amounts of water this spring and summer for the hay meadows and fishing stream. Rarick Creek is running so quickly right now, we can hear it from our house. The seven bull elk who graced us with their appearance all winter are being chased to the high country as the snow recedes.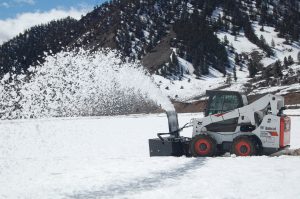 Jay Barton's crew were not slowed down by the 38" of snow this winter while working on the Homestead 11 Riverfront Home. It is turning out to be something special. Don and I take tours in it to see their vision unfold. I am excited to see the rock fireplace being built. This is something you don't want to miss when you come to Wilder. Take a tour of this new home yourself!
Reservations for the owner's cabins are starting to fill up the online calendar. More and more homeowners are letting me know their summer plans of horseback riding, barbeques, fishing and family time spent in the most beautiful place on earth. I am looking forward to a fun filled summer with Wilder Thursdays, catching up with you all on long, lazy horseback rides and enjoying watching your grandkids bottle feed Sweet Pea!
Happy Trails!
Shelly Sabrowski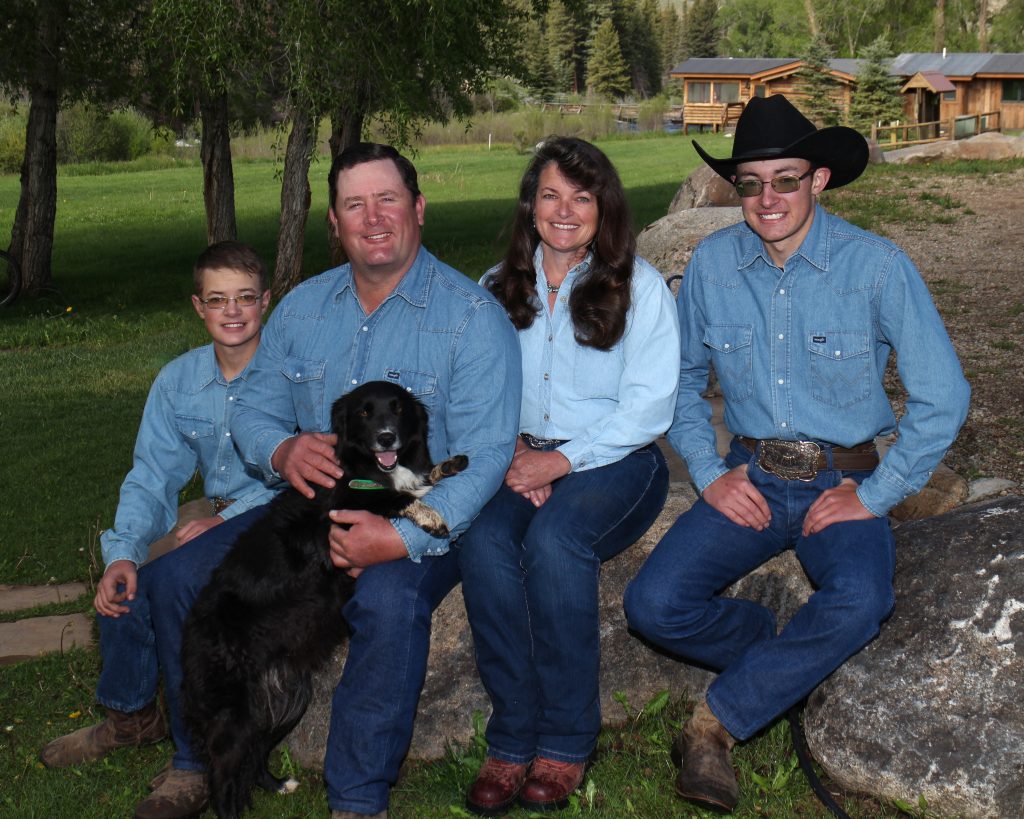 Click for more information on Crested Butte land for sale.