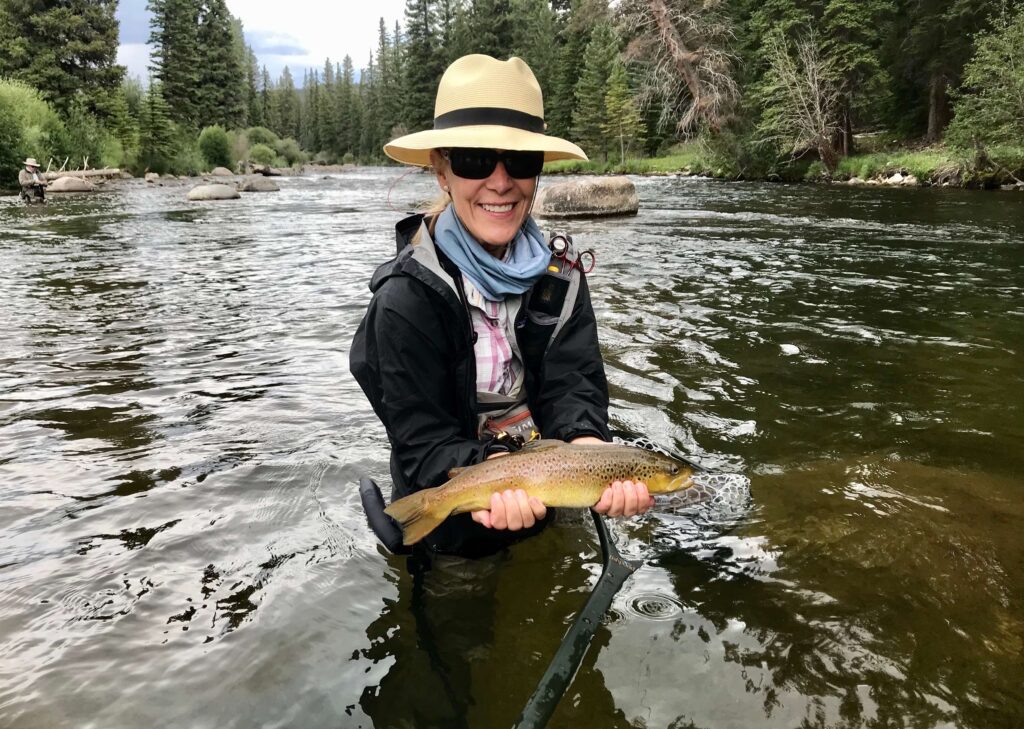 As we enter August, the warmer weather and low flows have quieted down our epic hatches but the fishing remains excellent. The Taylor River is flowing 275 cfs at Wilder and 250 out of the dam. This shouldn't change until the middle of September when they start tapering the outflow to 100 cfs. River flows at 275 cfs are ideal for wading and fishing those hard to reach places.
Early summer brought some really good hatches this year. The Green Drake and Flavilinea (Western Green Drake) hatches were above average while the Golden Stones were a bit lacking. Consistent PMD and Caddis hatches provided good fishing as well. BWOs, Mahogany Duns, and Slate Drakes are just around the corner. The first day of cooler weather could start our fall hatches.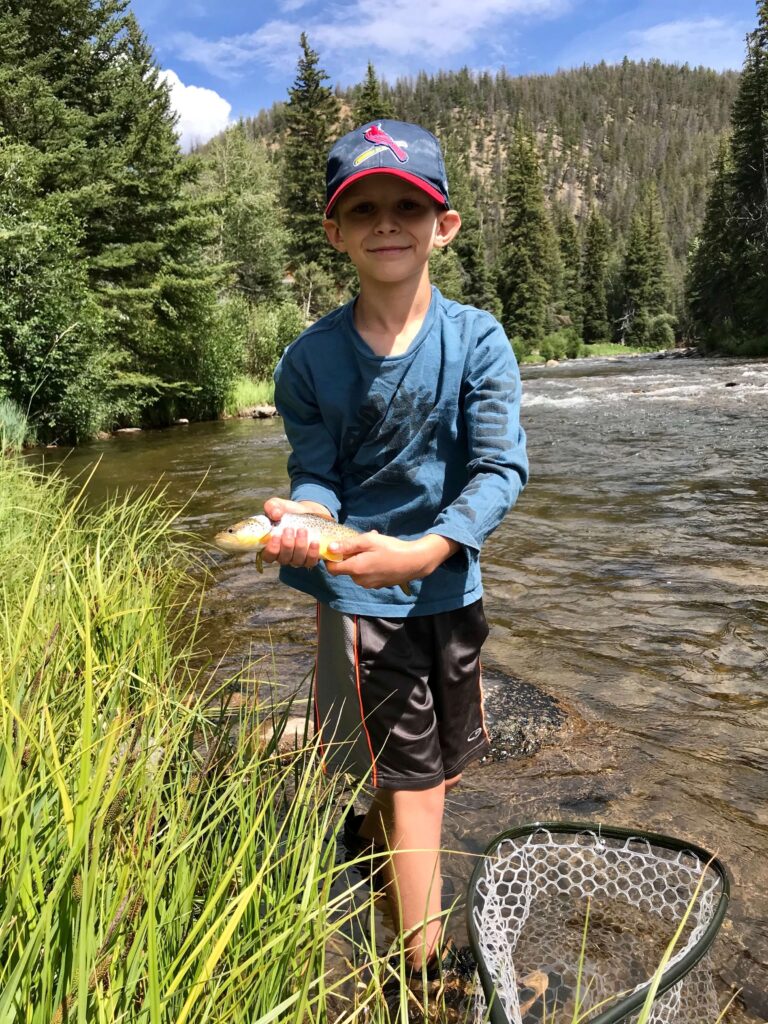 With big bugs tapering off, switching to lighter leaders/tippet will be the key to success. The exception being hopper fishing. Look for mayfly spinners and egg laying caddis in the mornings (Rusty Spinner 16-18, Elk Hair Caddis 14-18). PMDs and BWOs seem to prefer a little cloud cover late morning and afternoon, but they can be consistent enough for the trout to key in on small mayfly patterns (P. Adams, Pheasant Tails, Hare's Ears, and Micro Mayfly patterns size 16-20). A hopper pattern (Para Hopper, Madams X, size 8-14) makes a good prospecting dry fly and/or strike indicator when there isn't a hatch going on. If the fish aren't willing to come up for your offering, you have to get it down to them. It is a choice of strategy right now depending on bug activity and water depth. Target feeding lies with light dry droppers during hatch times.
When there isn't any bug activity, try covering a lot of water and nymphing deeper water with heavier dry dropper or nymph rigs. Vary your depth and weight frequently to find the fish on the bottom. The fish are active but without heavy hatches to bring them to the surface, sometimes you have to fish deep.
A wise angler once told me, your best weapons are stealth and observation. Take a minute to observe before you march into the river.
The ponds are STILL fishing great. Damselflies, hoppers, and sporadic mayfly and midge hatches have kept the fish cruising the shoreline looking for food. Mayfly spinners are returning to the water early to mid morning. There are sporadic midge hatches all day, but especially in the morning. Damselflies are still hatching and active starting mid morning. If all else fails (or start with) a hopper pattern along the bank or a Wooly Bugger stripped deep should produce fish.
The Dream Stream is experiencing lower than average flows. This will change when it is time to dry out the hay meadow, which should be soon. With low flows, the fish are spooky. It is hard to stress the importance of stealth on the stream right now. Keep your profile low and move slowly! Even though the fish are spooky, it can be a fun time to fish the stream. These conditions can challenge the most experienced angler. It is a good opportunity to truly test your skills. The good news is, large Caddis and BWO hatches are still bringing fish to the surface. As always with this time of year, hopper fishing can be the most productive, especially when they cut the hay meadow. Try to land fish quickly, and revive them if necessary.
Pinch your barbs and keep the fish in the water!
Ben Riedel
Master Fly-Fishing Guide
Wilder on the Taylor