Wilder on the Taylor River Fishing Report: June 1, 2021
Master Fly Fishing Guide Ben Riedel is back for another incredible season of fly fishing at Wilder on the Taylor. Before you head out to fish, take a minute to read his latest Taylor River Fishing Report: Early June for the current water conditions and fishing tips.
Water conditions are 315cfs and slightly off color as it flows through Wilder. 200cfs outflow from the Taylor Park Reservoir should increase to 250cfs any day now. It will hold at 250cfs until mid June, then it increases to 300cfs. Water temperatures are fluctuating between low 40s in the morning to high 40s by late afternoon. On warm sunny days, water temps can reach the low 50s and that's when the bug activity tends to really pick up.
Most hatches won't occur until the water starts to warm up for the day, but Stoneflies are nocturnal and the trout know it. Which is why most mornings you'll find success with a Stonefly imitation (Pat's Rubber Legs #8, Golden Stone #8) nymphed on the bottom and along the soft banks.
Small Midges start to hatch mid to late morning, often signified by the sudden lack of bites on the Rubber Legs. The Midge hatch hasn't been thick enough to bring bigger trout to the surface yet, so getting your little midge imitation (Zebra Midge #18-24) down to the fish will be key. Using a double nymph rig with a heavier nymph or split shot is normally a necessity.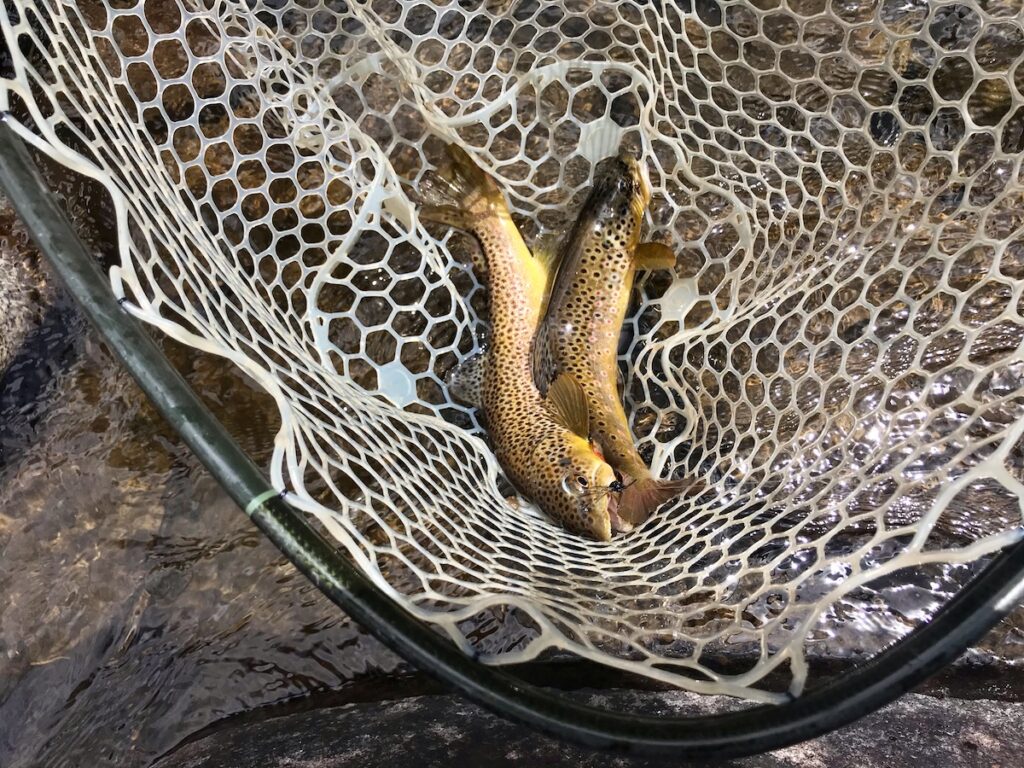 Hopefully you will see some Mayfly activity late morning and into the afternoon. Look for small BWOs and take your pick between dry dropper fishing the shallower riffles and nymph fishing the slower deeper runs. Dry dropper fishing should become more effective as water temps rise and/or bug activity increases. Frankly, fish have been hesitant to move around in the water column most days. There have been a few fish caught on the dry but most fish are content conserving energy when there is a small quantity of small bugs.
The Damselflies haven't become active yet but the ponds at Wilder are fishing pretty good with small mayflies and midges. You could see midges hatching as early as 9am. Dry dropper rigs consisting of small Black Beauty Emergers, Griffiths Gnats, and Zebra Midges get the job done during a midge hatch.
If you don't see bugs but do see cruising fish, don't be afraid to throw a Pheasant Tail or Damselfly nymph by itself. Lead the fish by a few feet, let the nymph sink just a bit and start with a smooth retrieve.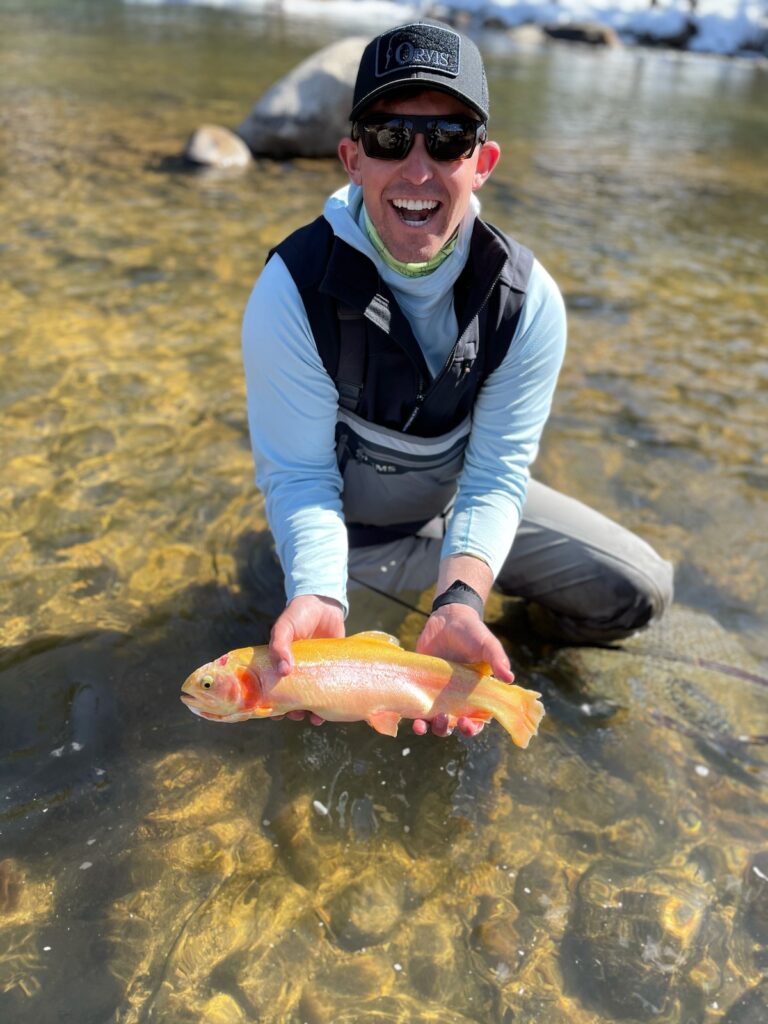 Woolly Buggers and small streamers can be very productive this time of year as well. You can sight fish for cruising fish, or blind cast out towards the middle of the pond. When blind casting, be sure to watch your fly line, as trout like to eat as the fly drops. You may not feel the strike but will see your fly line act abnormal. Even in this situation, it is important to not use your fly rod to set the hook. Strip set! Just keep stripping until the fish is hooked.
The Dream Stream looks great but due to the fish relocation project last fall, it is still looking rather devoid of fish life. A few small brown trout have washed in from Spring Creek. Most of which are still near the upper stream.
Stocking is scheduled to occur June 2nd around noon.
Looking forward to seeing everyone soon!
Pinch your barbs,
Ben Riedel