The good news about a relatively low water year, is we are staring down our best hatches of the season and the Taylor River is flowing clear and wadable around 520 cfs. Water temperatures are fluctuating between the mid 40's and mid 50's, perfect for seeing active fish.
Mornings on the Taylor River don't have to feel slow anymore. Nymphing with Stoneflies, Pheasant Tails, Caddis Larvae, and Midges has been confidence inspiring. Just make sure you are getting deep enough in the slower pools. As the sun and warmth hits the water, a selectively placed Hopper or Stonefly pattern along the banks and in the riffles should get a look from an eager fish. By late morning there should be some evidence of bug activity. Yellow Sallies, Blue Wing Olives, and Caddis could all be on the table. A dry dropper consisting of a #12-14 Yellow Sallie or Caddis dry with a #14-20 Pheasant Tail as a dropper is a great place to start.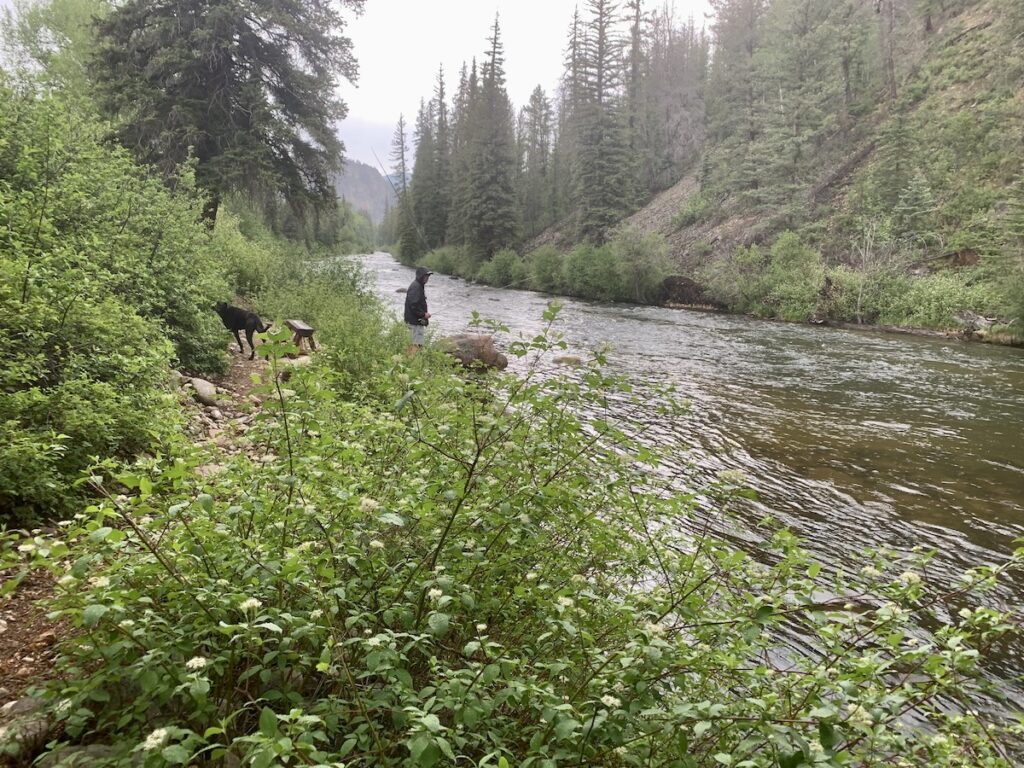 As the day progresses there should be some opportunities to throw dry flies to rising fish.  Early afternoon there have been consistent BWO hatches prolific enough to bring fish to the surface. Most have been small, #18 and smaller, but the last few days have brought some bigger size 16 BWOs. Pockets of female Caddisflies returning to the water to lay eggs will also get the trout's attention. Size 14-18 Elk Hair Caddis or Para. Caddis dead drifted or skated over the rising fish should be productive. If you see consistent, splashy rises, suspect a Caddis hatch. If the fish are picky and refuse the dry fly, try dropping a Sparkle Pupa or Caddis emerger 18-24 inches behind.
The Dream Stream is on fire! Hoppers, Caddis, and Pheasant Tails are all getting eaten. Often the trout will be in the heads of pools under the broken surface, but just because you can't see them, doesn't mean they can't see you. Slow, stealthy approaches are paramount when fishing the Dream Stream. Delicate casts are also rewarded. Occasionally the trout will be down in the tails of the pools sipping midges, in which case, only a diligent angler will catch a fish. If they are eating midges, try drifting a #16-18 Griffith's Gnat, Sierra Dot, #18-22 Black Beauty or Zebra Midge.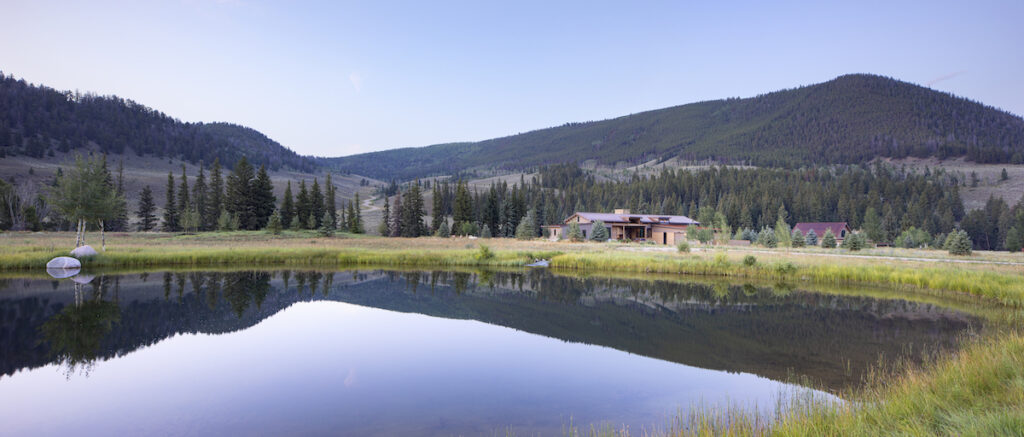 The ponds have consistent Midge hatches every morning. The size and color may change but there is generally a variety of Midge hatching at all times during the day. There are also copious amounts of Damselflies in the water still. We have seen a few Damsel adults in the last couple weeks, but they are just starting to show up in numbers on the surface. Stripping a small olive Woolly Bugger or Damselfly nymph along the banks should induce some intense strikes. If the fish seem to be looking for adults, cast in front of the fish by 4-8 feet, if they commit, excellent, if they are hesitant, try twitching your Damsel. If the trout sees it's alive but stuck in the water, sometimes they can't help themselves.
Good luck and hope to see you on the river soon!
Pinch your barbs,
Ben Riedel, Master Fly Fishing Guide
Wilder on the Taylor