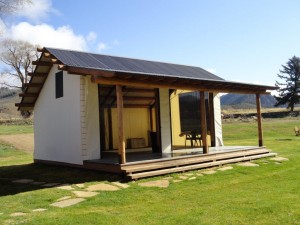 With the start of beautiful summer afternoons and nights at Wilder on the Taylor comes the introduction of the brand-new Founders' Porch on June 1.
When conjuring up images of a porch, most of us think of a place to casually linger on the front or back of the house. At Wilder on the Taylor, the Founders' Porch was designed with a luxury safari tent in mind and with the intention that it will be the gathering place at the ranch after a day on the river or trails or relaxing at home.
Located on the spacious lawn along the Taylor River and amongst the four carefully restored owners' cabins, this freestanding, permanent structure features three walls of canvas, timbers, hand-built cabinetry, a bar, custom furniture and open front. Owners and their guests will find it the perfect place to share stories, enjoy a cocktail or soft drink, read a book, play a game or take a break from the blue sky, sunny days that the Colorado Rockies are so well-known for.
There are still two more opportunities to become one of the five founding owners at Wilder on the Taylor. The Founders' Porch, designed by CCY in Basalt, Colorado, is dedicated to the five trailblazers who are the first to recognize the unique benefits of owning a shared ranch in one of the state's most desirable locations. A plaque has been placed in the Founders' Porch to recognize their vision.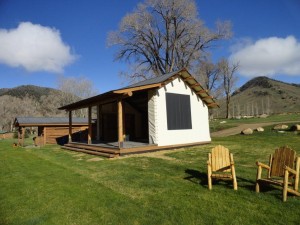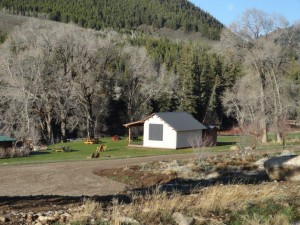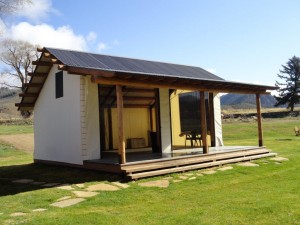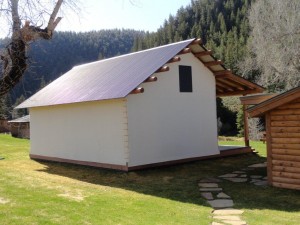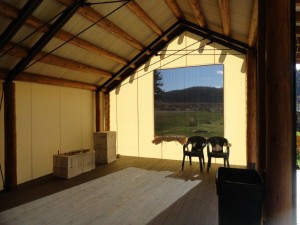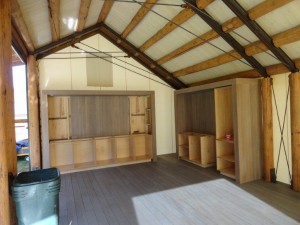 Click for more information on Crested Butte land for sale.