Fly-Fishing Report at Wilder on the Taylor
The fishing this spring has been extremely productive. With the flows being low, the fish tend to search out the deep holes and feed off the bottom. The fish are all stacked up and the opportunity to catch a big brown or rainbow is better than ever. Up until this last week, it was primarily nymph fishing with 20 inchers and small prince midges. We are now starting to see the bugs hatch as the water continues to warm up, and the caddis hatch is starting to bring the fish to the surface.
On May 1st, they will release more water from the damn and flows are expected to increase to 250 cfs out of the damn, compared to 100 cfs today. This will have a positive impact on the fishing as the fish have more water to spread out and feed. Due to limited snow pack this year, runoff is expected to be minimal throughout the valley. Since the Taylor River is a tail water, runoff is typically nominal, but will have even less effect this year.
We are looking forward to another fantastic spring, summer and fall of fishing.
Fish On!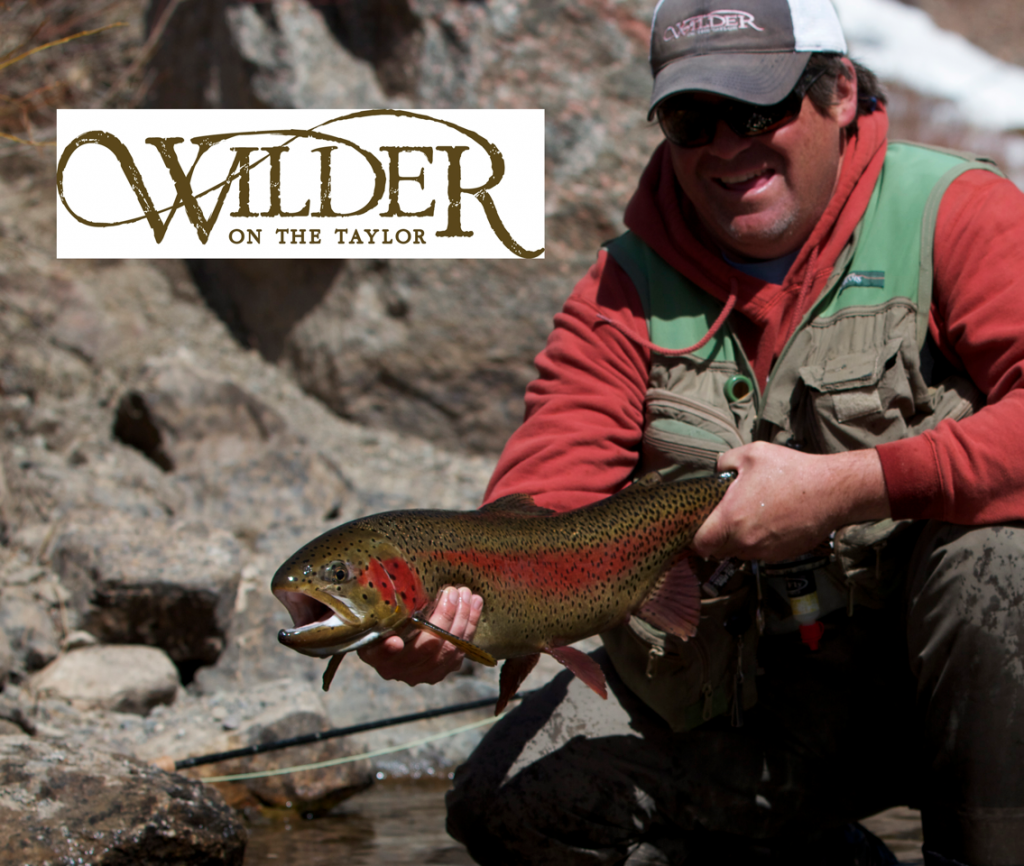 Wilder on the Taylor River offers a unique opportunity to own private fly-fishing property along with a beautiful riverfront home. Click the links to learn more.