Fly Fishing the Taylor River at Wilder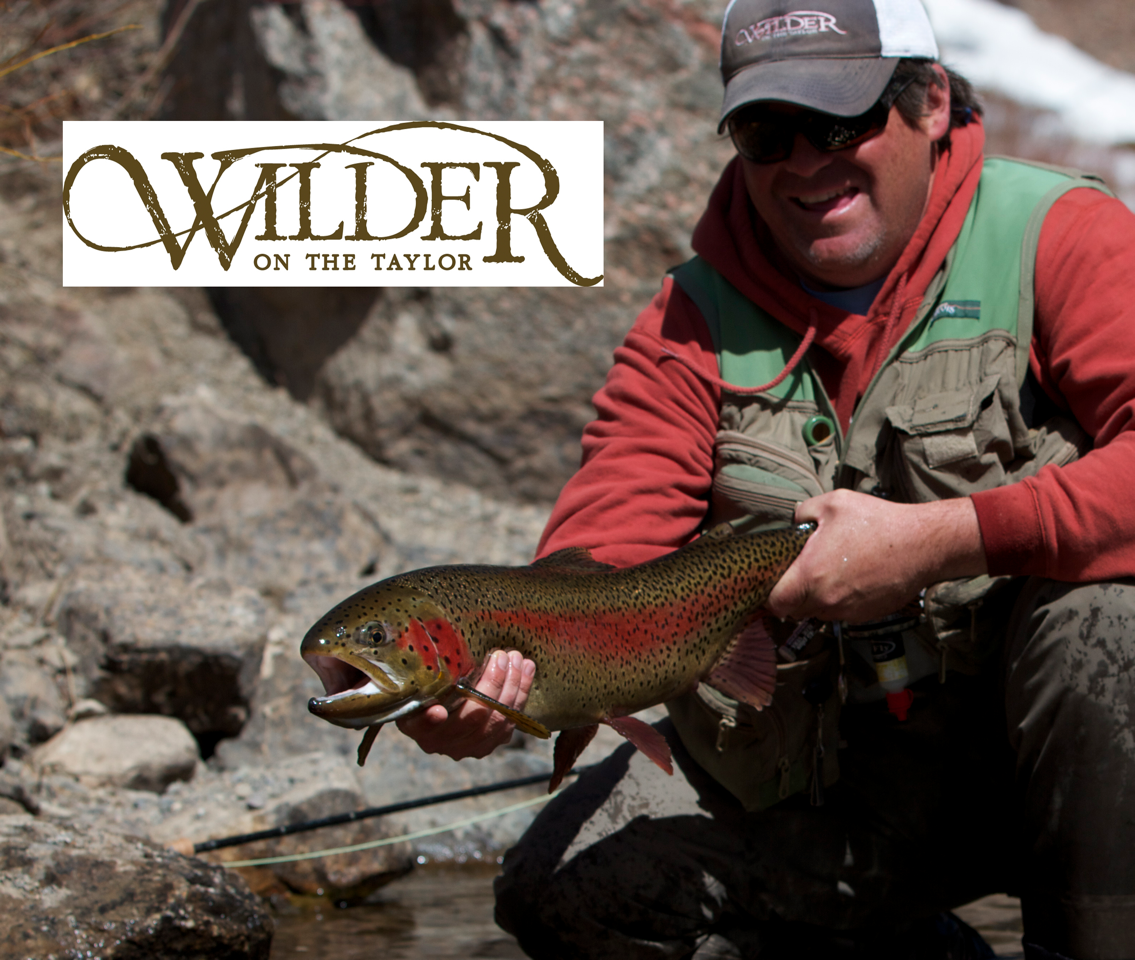 A Wilder on the Taylor resident wakes up his son. He's wearing a vest that appears to be filled with every lure and tool he's collected since his father first woke him up at this hour wearing an identical vest. "We don't want to miss the big ones," he explains as the boy wipes the sleep from his eyes. Minutes later they're wading through the water, reels in hand, in search of the "big ones". The boy waves the rod back and forth, just as his father taught him last night. The boy marvels over how it really does look like an insect zooming through the air. A few shaky attempts, but then the boy seems to get the hang of it early. "You're a natural," his father tells him. Before long the boy's fly hits the water and is instantly drawn into the pristine river. The boy is shocked, overjoyed. "Beginner's luck," the man says with a smile on his face. After a few hours of successful fishing in world-class waters of the Taylor River, they head back home. It's a short hike considering they hardly ventured far enough to leave sight of their luxury cabin.
At Wilder, residents have nearly five miles of exclusive Gold metal standard water. The Taylor River has been praised for it's legendary rainbow trout, and a limited amount of individuals can fish for them whenever they want, with absolutely no one to interfere or interrupt their escape from the rest of the world. Residents can share experiences like this with their family with absolutely no difficulties or conflicts nothing to keep them from the most memorable bonding moments of their lives. Of course, it doesn't end at fishing. There's also hiking, biking, mountain climbing, horse riding, elk hunting, and camping trips in the surrounding National Forrest. Homeowners can even lend a hand on the century-old working cattle ranch talk about a unique experience that your children will remember forever. Not that remembering will be a problem since they'll have a constant reminder whenever they share these exact experiences with their own children. For when you buy a Wilder homestead, you are giving a gift of a preserved Western Eden to future generations of your family.
We'd like you to come see this paradise for yourself. We have worked to preserve the property just as it was ages ago and we want you to carry on the legacy. So come on down. The "big ones" are waiting.