Calving time at Wilder on the Taylor is always a special occasion, especially this year. Calvin's registered Angus show heifer, Chevelle, was due to calve on March 1. She has a big personality and loves people. Calvin, Clay and I hauled her almost 7,000 miles last year to shows all over Colorado, Nevada and Oklahoma. She helped him win a spot to compete in the prestigious National Junior Showmanship contest. Being away at Oklahoma State University, Calvin was doubly anxious about this calving time and excited to see her first calf.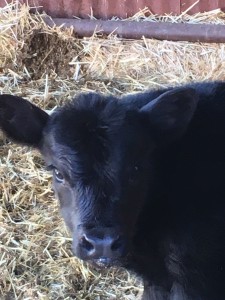 Chevelle's big day arrived on February 25. I was headed to Gunnison for Clay's spring teacher conferences when she went into labor. Clay wanted to skip seeing his teachers to get home to Chevelle. We sped through the meetings and got home as Don was ready to assist Chevelle with having her calf. Clay jumped in and knew how to help his Dad pull a calf. I stood back speechless and extremely proud that my 14-year-old knew what to do! After a few tense minutes, her first calf was born, a beautiful, solid-black heifer. Just what Calvin wanted! She was a big girl, tipping the scales at 88 pounds. We all celebrated, and I called Calvin and could hardly choke back the tears.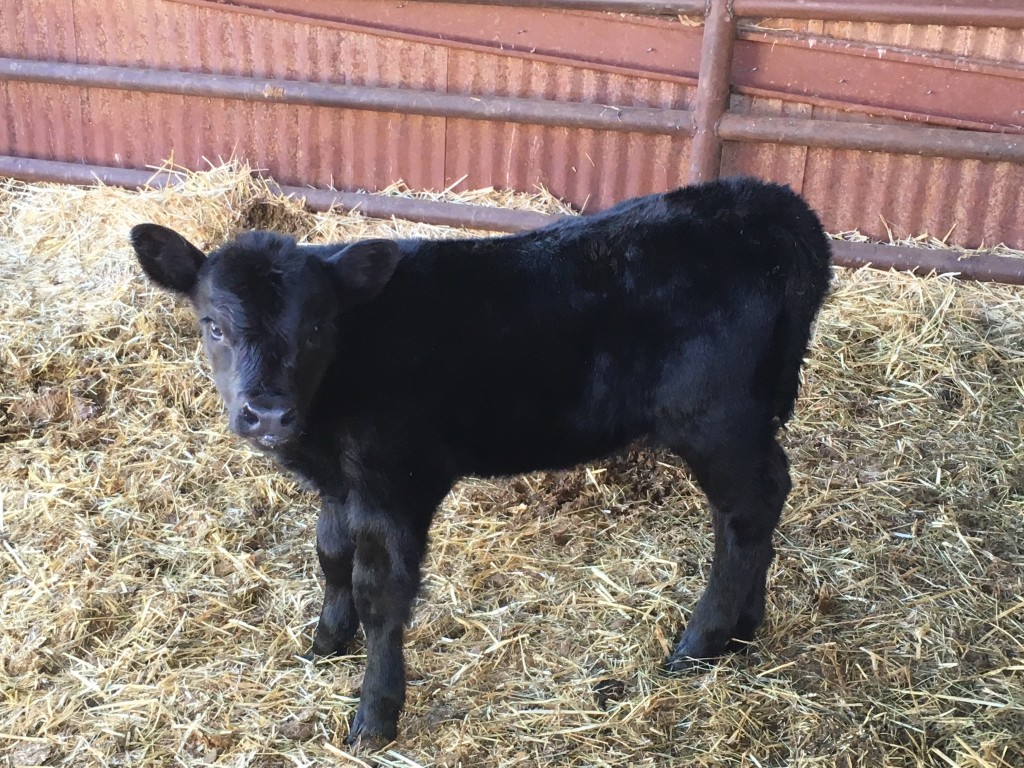 Clay's Angus show heifer, Bella, loves to play with Chevelle's new calf, as she is just a yearling herself. They run around the hay feeders at top speed, stop, buck and butt heads. It's comical to watch those two enjoying life. When we feed Bella, we have to tie her halter to the fence while she eats her grain, otherwise she helps herself to everyone's feed tubs in the pen. Chevelle's calf proved she has her mother's spunky personality as she stuck her nose in Bella's feed, then pulled the tub just out of Bella's reach! Bella was bawling at her, and Calvin was falling down laughing! He has really enjoyed watching her since he's been home for spring break.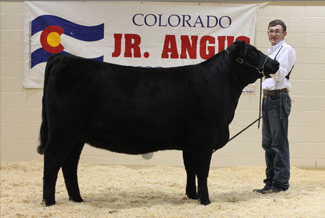 There is no one in the Sabrowski family who doesn't look forward to calving time despite the sleepless nights, anxiety and worry. It is a small investment of our time for what we get in return: lots of laughter, funny stories and time spent together as a family. I cherish these moments experiencing the first breath of a new life with Don and my boys at Wilder. (Calvin Pictured with his prized heifer, Chevelle)
Click for more information on Crested Butte land for sale.