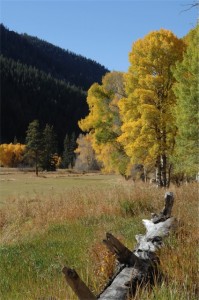 Wilder on the Taylor ranch will soon become bathed in autumn splendor and is a perfect launching point for many stunning fall drives that start in Gunnison County. Peak fall foliage viewing in the high country of the Colorado Rockies is usually around mid-September into the first week of October, but Mother Nature always holds the key to unlocking the colors on her own schedule.
The following routes also can connect outdoor enthusiasts to great trails for hiking, mountain biking and horseback riding.
Almont to Various Scenic Routes
This route runs right along the entrance to Wilder on the Taylor. From Almont, located between the towns of Gunnison and Crested Butte on Highway 135, go east on Taylor Canyon Road (County Road 742, right past Wilder on the Taylor) to Taylor Park Dam and Reservoir.  At this point there are three options: 1.) Go north and loop back to Almont on Spring Creek Road; 2.) Go east on Cottonwood Pass to Buena Vista (this is a gravel road until you reach the Chaffee County side of the pass); or 3.) Go southeast through Tin Cup, over Cumberland Pass and through Pitkin, Ohio City and Parlin before reaching Gunnison.
West Elk Loop Scenic & Historic Byway
The West Elk Scenic & Historic Byway (http://www.coloradodot.info/travel/scenic-byways/southwest/west-elk-loop) is a classic Colorado excursion that covers 204 and includes Crested Butte, Almont, Gunnison, Crawford, Hotchkiss, Paonia, Redstone, Carbondale and more. From Wilder on the Taylor, connect with Highway 135 to Crested Butte via County Road 742 or Jack's Cabin Cutoff (a shortcut gravel road right between the ranch's two entrances), continues on Kebler Pass (gravel County Road 12) and links with Highway 133 near Paonia Dam. Complete the loop back around to Gunnison and Almont by going south on Highway 133 and east on Highway 92 toward Blue Mesa Lake and the north rim of the Black Canyon of the Gunnison National Park. At Highway 50, go east back to Gunnison through Curecanti National Recreation Area.
Ohio Creek Road to Kebler Pass
From just north of Gunnison on Colorado Highway 135, take a left on Ohio Creek Road.  About 12 miles up the Ohio Creek Valley, travelers will see the spires of "the Castles" before reaching an excellent view of the Anthracite Range. Near the end of Ohio Creek Road is the intersection with Kebler Pass Road (gravel County Road 12) that goes west toward Colorado Highway 133 and the Paonia area or east to Crested Butte. Go west and you will pass one of the largest aspen groves in North America as well as one of the most photographed fall views in Colorado.
For fall events and more drive options, go to www.SeptemberSplendor.com.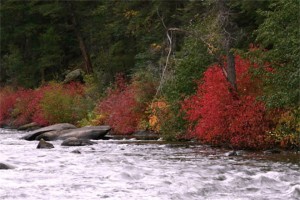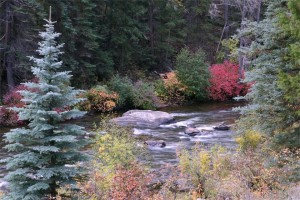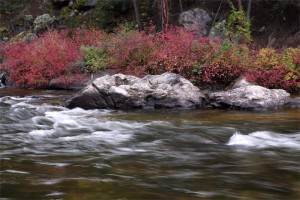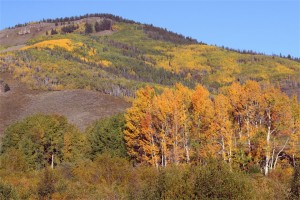 See more photos of Wilder on the Taylor ranch on our Facebook page http://www.facebook.com/wildercolorado
Click for more information on Crested Butte land for sale and be sure to check out our recently available riverfront home.