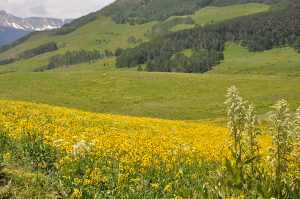 Now that spring is officially here, life at Wilder on the Taylor and throughout the Gunnison-Crested Butte Valley hints at what is to come. Soon the pasque flowers and glacier lilies will appear, reminders of how a white, snowy landscape transforms into glorious shades of green and wildflower rainbows for summer.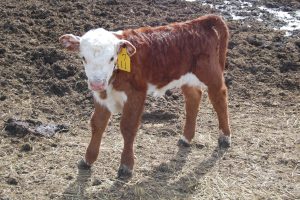 Wilder on the Taylor's herd of cattle, carefully tended by Ranch Managers Don and Shelly Sabrowski, will be in spring expansion mode with newborn calves. Along Highway 135, the scene is similar as several herds that winter in the southern end are gradually moved north again. Ranching and cattle have long been a special part of Wilder's and Gunnison County's history.
As the snow begins to melt, waterways like the Taylor River that weaves through Wilder and the nearby Taylor Reservoir begin filling and flowing at greater speeds, awakening the senses of those who love to fish but set aside their rods for winter. Wilder's master fishing guide, Lu Warner, is among those who will be making the trek back to Crested Butte after spending October to May in the Patagonia of Chile, where he owns and operates the Valle Bonito Lodge, which specializes in fly fishing, hiking, multisport and family vacations.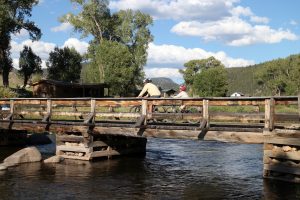 There is plenty of fun to enjoy as winter transitions into spring. Owners at Wilder can fish the river, Rarick Creek and the ponds and hike and ride horses along the on-property trails nearly year-round. There also is a wealth of hiking and biking trails at Gunnison's Hartman Rocks that are always among the first ready for recreation in spring and provide top-notch terrain for The Original Growler mountain bike races held on Memorial Day Weekend.
In Crested Butte, Crested Butte Mountain Resort celebrated the end of ski season recently with Skitown Breakdown and all sorts of festivities for closing weekend April 6 – 8 and is readying for its summer and fall season that kicks off in mid-June. Crested Butte's 50th annual Flauschink, also the last week of ski season, is officially the festival that flushes out winter and welcomes spring.
The Crested Butte Nordic Center also wrapped up for the season, but there is still cross-country skiing on backcountry trails in the Washington Gulch, Slate River and Brush Creek areas.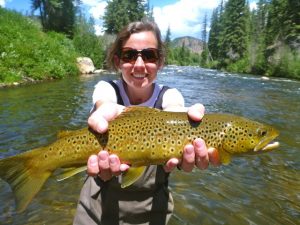 Also look for First Friday Art Walk & Music in Gunnison on May 4 (and any first Friday of the month throughout the year); Crested Butte Pole Pedal Paddle (ski, bike and kayak) endurance race that traverses from Mt. Crested Butte and Crested Butte to Almont and Gunnison on April 29; and the annual Rotary Blue Mesa Fishing Tournament in Gunnison on May 4. Excellent performances, classes and films are available at the Gunnison Arts Center and Crested Butte Center for the Arts in spring and year-round.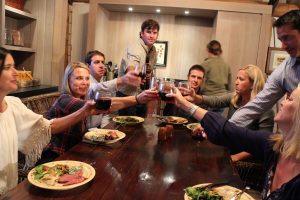 April, May and June signals the return of Wilder homeowners from other places they call home and the buzz of construction on a variety of new residences, further adding to the collection of families who have discovered the magic, beauty and peace of a historic ranch that has long been part of the Gunnison-Crested Butte Valley's landscape.