Meet Josh Brockschmidt and his Wilder born steer, Russell, at the Cattlemen's Days this weekend!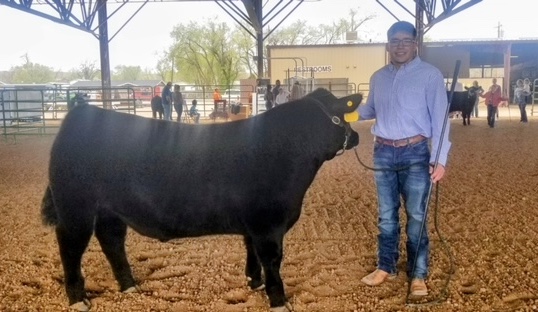 Josh recently graduated from Gunnison High School and is currently in his second summer working alongside Wilder's ranch manager, Don Sabrowski. He is in his eighth year as a member of Shelley Sabrowski's 4-H Club, Young Guns. Last fall, Josh purchased a Wilder steer for his 4-H project with the intent of showing him in the market beef class at Gunnison Cattlemen's Days. Josh recently showed his prized steer "Russell" at the Mesa County Spring Beef Show and the High Altitude Showdown, and the time has come for the Gunnison Cattlemen's Days!
The Gunnison Cattlemen's Days is known as the best "small town-big time" rodeo in the country. Since it started 122 long years ago, the Gunnison Cattlemen's Days continue to celebrate the long- kept traditions of ranching, and the western way of life in the Gunnison Valley.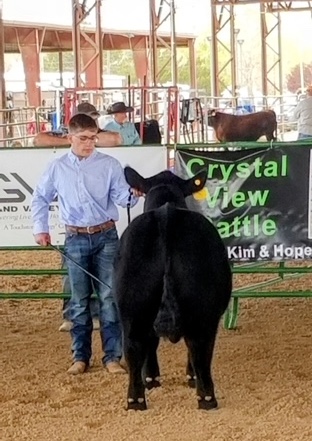 "One tradition over the years that Cattlemen's Days proudly upholds are the awards of college and youth scholarships, encouraging students in their pursuits, and honoring the next generation that keeps our ranching traditions alive," states Mike Dawson, President, Gunnison Cattlemen's Days Committee.
We are very proud of the incredible amount of work that Josh has put into this steer and we think he will be competitive at the show. Josh will show him Friday, July 15 at 10:30 am at the Gunnison County Fairgrounds. He will sell his steer at the Junior Livestock Auction on Saturday, July 16 at 1:30 pm. There is a buyers barbeque starting before the sale at 12:30 pm at the Fairgrounds.
Josh has been accepted at the South Dakota School of Mines and Technology where he plans to attend this fall semester. He wants to pursue an engineering degree.
Best of luck Josh! Russell is one good looking steer.